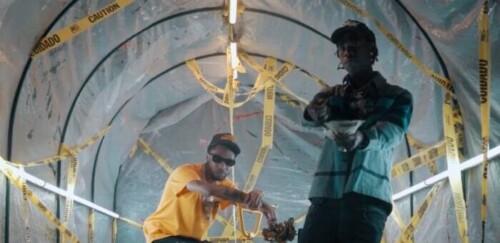 The Paper Route Empire reign continues! Ready to blow up in his city and beyond, Memphis' own Jay Fizzle announces his new project DonaFizzo coming this Friday, August 12th! Featuring guest appearances from his PRE fam Key Glock, Big Moochie Grape, Joddy Badass, and SNUPE BANDZ, in addition to Big Scarr, Jackboy, and 21 Lil Harold, DonaFizzo finds Fizzle making his cousin and mentor Young Dolph proud as he spits over production from Bandplay, Sosa 808, Ayoza, and more.
Along with the announcement, Fizzle connects with his PRE fam Key Glock to share a new video for their collab "Standing On Top Of Sh*t." This is def one of my fave songs on Fizzle's new project! The video finds the two longest-tenured PRE signees tapping into their signature styles – catch Fizzle mobbing in a purple-tinged room with illuminati imagery, while Glock stunts in surroundings draped by Yellow Tape. Both emcees go toe-to-toe, spitting over ghostly vocal samples and thunderous Tennessee-style trap percussion. I think this is the perfect preview of the heat that's in store with this project! 
© 2022, Seth "Digital Crates" Barmash. All rights reserved.