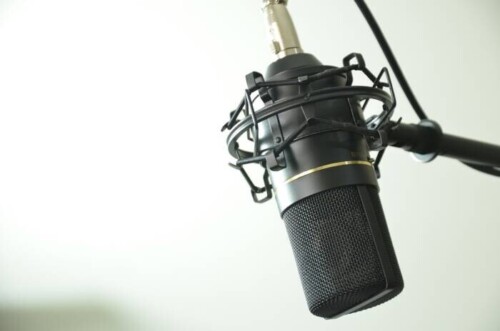 Hip-hop culture has developed significantly over the past few decades. With the exception of hip-hop culture, all other sectors of the music industry have been paying attention to important social and political issues, such as mental health, but mainstream media coverage has been lacking.
A science and digital culture journalist named Joey Florez, who is also the founder of the psychology website Mental Daily, provided a list of five well-known hip-hop musicians who have discussed their struggles with mental health in an article that was published by HuffPost and mentioned by iHeartRadio.
According to The Source magazine and an opinion piece by The Standard newspaper in Zimbabwe, Florez lists in his story five well-known recording artists who have spoken out on the importance of mental health in the public sphere. The following list does not contain any sort of ranking order.
Vic Mensa
As a result of Mensa's participation in a number of high-profile hip-hop artists' collaborative projects, Roc Nation invited him to join the label. However, despite the fact that the Chicago rapper would eventually achieve success in his music career, his rise to prominence was not accomplished without encountering many obstacles.
Mensa discusses his struggles in the past with the use of medications such as Adderall and antidepressants in one of the hit recordings that he has released. His history of addiction caused him to suffer from depressive symptoms, which continued even after he began working on his debut album for Roc Nation.
Mensa has been open and honest about his battles with substance abuse in the past ever since the release of his first major music project for Roc Nation. During an appearance on Sway in the Morning, Mensa discussed issues related to mental health.
Kendrick Lamar
Since he began his career in the music industry, the rapper from Compton has tackled various concerns pertaining to mental health in a number of recordings that he has recorded. Lamar has opened up about his struggles with drunkenness, depression, and anxiety through the medium of his songs.
During an interview for his music project "To Pimp a Butterfly," which took place in 2015 on MTV, Lamar opened up about his struggles with depression.
"Three of my homeboys [one] summertime was murdered, close ones too, not just somebody that I hear about. These [are] people I grew up with. It all, psychologically, it messes your brain up. You live in this life, you know what I'm saying, but you still have to face realities of this," Lamar stated in an interview.
Charles Hamilton
Hamilton was first exposed to music at a young age by his mother, who worked as a journalist covering the entertainment industry. Hamilton was born and raised in the city of Harlem, which is located in the heart of New York.
Hamilton's first signing with the music label Interscope Records was marred by difficulties with the release of his musical endeavors, which ultimately led to his being pulled from Interscope's roster. The Harlem rapper opened up on his experiences with depression and how he battled mental illness in an interview with Billboard. He discussed how he was able to overcome these challenges.
According to statements made by Hamilton in an interview with Billboard, "I wanted to commit career suicide, physical suicide, spiritual suicide ― I didn't care anymore."
YG
When YG was at the height of his career, the rapper was the target of a shooting that took place outside of one of his concerts. YG rose to prominence as a result of his collaborations with DJ Mustard. YG sustained three gunshot wounds, and the assailant ran away after the shooting, never to be located again.
YG talked about the shooting that took place in June 2016 during an interview. During the conversation, he highlighted his anger at having been a witness to the gunshot and opened up about his struggles with alcohol addiction in the past.
Alongside Siri Sat Nam Singh, Ph.D., the rapper from Compton debuted a video special as part of a program that was broadcast on VICELAND. In the song, which was titled "YG and the Therapist," the rapper went into additional detail about his prior experiences. One of them was that he did not have a father growing up, which he felt was a factor in his alcohol addiction. This is one of the very few instances where an established hip-hop recording artist has openly addressed the topic of mental health, and YG's section is one of those extremely rare times.
Mark Battles
The untimely passing of this musician's brother, Carl, who was killed when another vehicle collided with his while he was driving to Pike High School in Indiana, served as a source of motivation for him to pursue a career in the music industry.
Battles is currently managed by Quality Control mastermind Kevin Lee, who was also instrumental in the production of his most recent album, Metaphorically Speaking. Battles began his career as a musician in the early 2010s and has collaborated with well-known producers such as No ID and Kevin Lee.
Battles has had a number of successes, but one of his most popular songs is called "The Truth." In it, he discusses the struggles he had with his mental health as a child. Its images, which include Dizzy Wright and were created by Jakob Owens, highlight the dominating effects of issues like anxiety and addiction to drugs, as well as obesity.
© 2022, Tedfuel. All rights reserved.