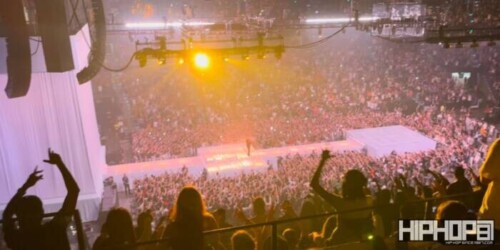 Kendrick Lamar (Photo by Digital Crates)
This week Kenrick Lamar brought "The Big Steppers Tour" To Tampa, Florida.
The tour featured opening acts Tanna Leone and Baby Keem. The stage set was minimal and a vibe was set with Afrobeat music playing in between the acts. Kendrick says so much with his music and the feeling was punctuated with an intense show with a career retrospective set of music from all of his albums.
The show started off with Tanna Leone performing tranquil music vibes to set off the show. His music catered to the crowd's more melodic interests with a mellow and heartfelt performance. His smooth vocals and beats had the perfect flow of an opening act. As the crowd filled up he won them over with his positive vibe. He is a rising star in his own right and did a great job of warming up the audience for the next artist Baby Keem.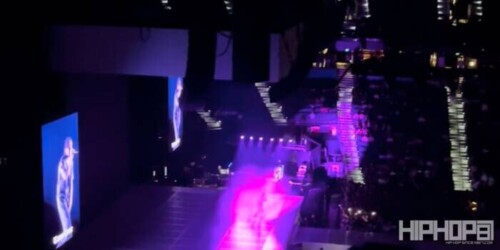 Tanna Leone (Photo by Digital Crates)
Baby Keem took the stage like a bolt of lightning instantly opening up the mosh pit and riling up the fans. His music is pure and honest and resonated with the young crowd that was filling up the venue. His music is melodic but hard-hitting and worked the crowd into a frenzy as they were screaming along with his lyrics and jumping up and down to the rhythm of his songs. Baby Keem kept the crowd on its feet his whole performance even diving into his outstanding feature from Ye's "Donda" album. Keem's performance was highlighted by the personal anthem "Wolves" and matched with the turn-up anthem "Range Brothers" He left the crowd wanting more which led the way to Kendrick Lamar's performance.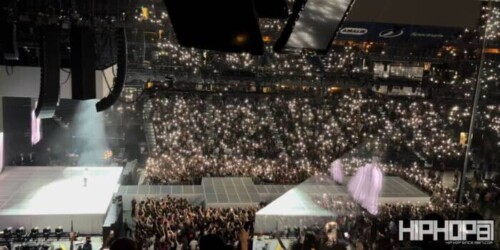 Baby Keem (Photo by Digital Crates)
Kendrick Lamar stormed the stage with a mix of new and older songs. His performance was punctuated by amazing choreography and set design. Each song had its own "feel" with skits within the songs narrated by the legend Hellen Mirrin. The crowd knew every lyric as he flowed from album to album mostly on a stage built into the middle of the crowd.  He seamlessly mixed between songs like "Element", "Love", and "Humble", along with new anthems like "N95" and "Silent Hill". He also performed classics such as "Money Trees", "B*tch, Don't Kill My Vibe", and "m.A.A.d city".
Kendrick keeps the funk alive with sounds ranging from downtempo jams to uptempo anthems. He is an amazing performer with an impressive range of lyricism, musicianship, and showmanship. He alternated from rapping at the piano to full choreographed numbers with a live band on the giant stage in the middle of the audience. Towards the end of his show, he rapped from inside a levitating box with a memorable performance inspired by the greats such as Michael Jackson, The Roots, Kanye West, and Dr. Dre. The show concluded with a rousing performance of "Family Ties" featuring Baby Keem.
This tour is a must-see for fans of authentic Hip Hop and Rap Music. Kendrick Lamar, Baby Keem, and Tanna Leone gave the audience a night filled with anthems and positive vibes.
© 2022, Seth "Digital Crates" Barmash. All rights reserved.