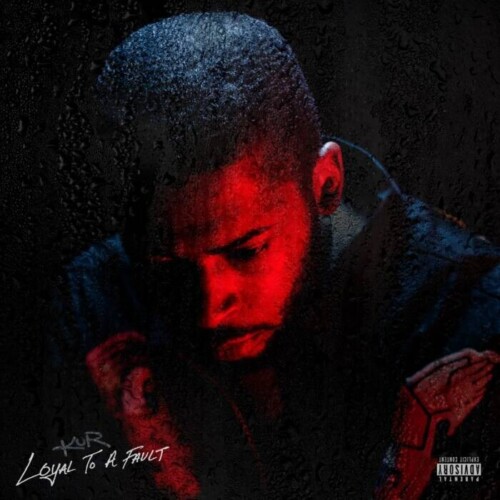 KUR recognizes, respects, and reveres the potential of wordplay to effect change. As such, the Philadelphia phenomenon aspires to be more than a rapper. With his hometown on his mind and in his heart, he speaks for those who need a voice the most. Meek Mill christened him "the soul of Philly" and welcomed him to the DreamChasers family in partnership with Roc Nation and Republic. Following It Shouldn't Be Like This, he maintained his momentum in 2022 with The Hold Over EP and his debut at the Roots Picnic.
Unleashing a barrage of rhymes with a purpose, storied rapper and "the soul of Philly" KUR reveals a brand new mixtape entitled Loyal To A Fault today via Meek Mill's DreamChasers and Roc Nation/Republic Records. The 12-track collection boasts the single "Love." His dynamic delivery cuts through thick 808s as he alternates between breathless bars and a hypnotic harmony. Living up to every word with conviction, he promises, "I did this shit out of love." Stay tuned for the official music video. Elsewhere on the project, "Pressure" pushes through as a highlight. He initially paved the way for the project with "Seasons" released earlier this summer.
Recently KUR lit up the internet with his lyrical power displayed on his Bars I-95 Freestyle and interview. Continuing to bring that raw energy to the mic, KUR is hitting the stage at Made In America festival in Philadelphia on Sunday, September 4th. Drumming up palpable buzz, this release follows KUR's bundle of songs entitled The Hold Over which included single "For My Fam." Watch the music video for "For My Fam"—HERE. Receiving critical acclaim, another standout was "Road To The Riches." Now, he delivers a definitive body of work with Loyal To A Fault.
Loyal To A Fault showcases KUR's best rapping to date with songs he's created for over a year. About the mixtape Kur says, "I always heard the phrase, 'Loyal To A Fault'. Throughout my whole career, people always told me that. It would be like, 'Yo bro, you're loyal to a fault'. I still have a soft spot for certain individuals though. I go out of my way for them even though the situation isn't good for me and I know I deserve better. In terms of the concept, it doesn't have to be a person per se. It could be a neighborhood or family. You should put yourself first, but you end up going down the same tunnel because of your loyalty."
Follow KUR on Instagram, Twitter, YouTube, and Spotify.
https://open.spotify.com/album/0uqMJaqDaSIBEAKn9tTBU8?referral=labelaffiliate&utm_source=1011lw9xxHgD&utm_medium=UMG_mediastrategy&utm_campaign=labelaffiliate
© 2022, Seth Barmash. All rights reserved.