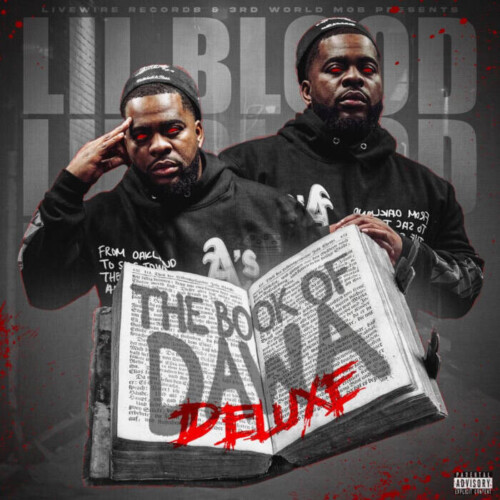 Lil Blood, an influential figure in the Bay Area rap scene for over a decade, has just shared The Book of Dawa (Deluxe) and his new video for "No Lies". The new single "No Lies" showcases Blood rapping about the inner workings of the Bay and detailing his long legacy in the area over bouncy, West Coast production. The video features Blood performing the dynamic track side-by-side with his crew, displaying the strong hometown ties he maintains in his city. With 4 new songs to the original The Book of Dawa tracklist, Lil Blood is looking to continue his momentum with the release of The Book of Dawa (Deluxe) and the visual for "No Lies".
Lil Blood has been a fixture in the tight-nit Oakland rap scene for well over a decade. Blood is fresh off his first official release through EMPIRE, The Book of Dawa earlier this month, an album that highlights the dynamic sound he has developed, from contemplative verses to classic Bay Area party songs, and signals a rapper ready to display his growth, vision, and passion on the mic. After being fixated on the sounds of the Bay growing courtesy of the group 3X Krazy & Too $hort, as well as the raps of out-of-towners like Scarface and Juvenile, Lil Blood developed his own unique style meshing together this distinct conclave of influences. After a few years of operating as a feature-based rapper, including his memorable verse on J. Stalin's "What I See", Blood developed his own musical collective 3rd World. His breakout track arrived in 2012 with the song "Free Boski" (feat. Lil Goofy) that not only caught fire when it was released but is still a regularly-spun Bay Area party song and has recently gone viral on Tik Tok. In 2015, Lil Blood became a founding member of the West Coast supergroup One Mob alongside Mozzy, Lil AJ, Joe Blow & Philthy Rich. The group released their One Mob album in 2015, raising Lil Blood's notoriety in hip-hop. Currently, alongside being a rapper, Blood runs his own podcast named Lil Blood TV where he hosts artists and creatives from all over the country––giving a homegrown platform in the Bay to promote their work and careers.
© 2022, Seth Barmash. All rights reserved.