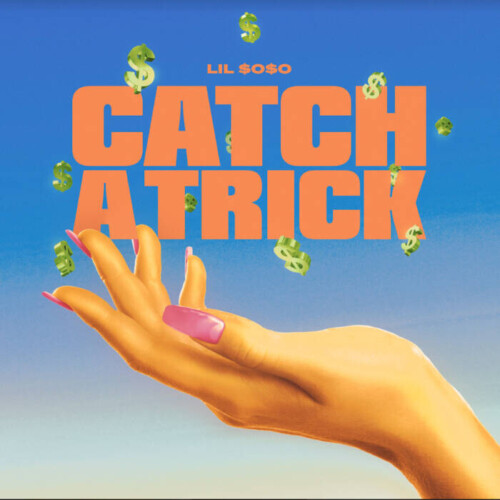 Lil $o$o, a Colombian Palm Beach based rapper and rising artist signed to Lunchbox Records, released her highly anticipated single and video, "Catch A Trick."
Lil $o$o is known for her hit single "Florida Girl'' which debuted on Issa Rae's eight-episode comedy show, Rap Sh!t, which premiered on HBO Max. The up-and-coming artist has released singles accompanied by music videos – "Better Life", and "Woo Tang" – off of her debut mixtape $o$o World. Fan-favorites include the rap song "Florida Girl". Some of her most popular freestyles include "Been Watching You", "Seven Miles" 
"I'm in a place right now where I'm focused on me. I was in a toxic relationship and now I just want to have fun, travel and be single – I don't want to worry about dating and what comes with it. So this song is for the girls who want more freedom to be themselves and enjoy life. And if someone still wants to spend money on me while I'm doing me, that's even better. I made this song a couple months ago with my engineer Maroon on a beat that S Gull sent me. I wanted to be creative and make a fun song for the girls who feel just like me. Shout out to Maroon – he is a  dope engineer and he always pushes me to go harder! That's why we always make magic in the studio!"
Lil $o$o – born Sofia Donado – is a Palm Beach-based rapper and songwriter. Hailing from humble beginnings, Lil $o$o remains authentic to her South Florida roots, which she depicts through her lyrics, sound and vibe. At 14, she was discovered at a West Palm Beach shopping mall by future manager Melissa Marin. As they began to work closely together, Marin introduced Lil $o$o to Grammy-nominated songwriter, record producer, and rapper LunchMoney Lewis.
Lil $o$o has started to make her mark on the music industry. The up-and-coming artist has released four singles accompanied by music videos – "Better Life", "Go Ooh" featuring Bob- by Fishscale, "Bad Attitude", and "Woo Tang" – off of her debut mixtape $o$o World, which was released on May 16, 2022. Since then, the 14-song compilation has been growing organically. Fan-favorites include rap songs "Flori-da Girl", "4 for 4", featuring Florida-based rapper C Glizzy, and the R&B-leaning "Gangsta Love", featuring singer-songwriter Savannah Cristina.
This summer, fans caught "Florida Girl" on the small screen, as Issa Rae personally chose the song for her new eight-episode comedy show, Rap Sh!t on HBO Max. Brands and artists have taken a liking to Lil $o$o, as she has also gained recognition from other popular artists, including Kodak Black, and earned sponsorships with notable brands such as Puma Women and Luc Belaire Rosé. With a great sum of accomplishments established in a short amount of time, the future looks bright for the Florida Girl.
© 2022, Seth "Digital Crates" Barmash. All rights reserved.