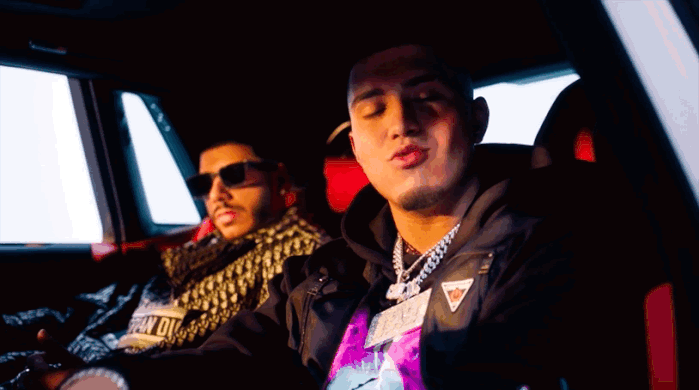 Lil Tati is fresh off his debut album NiNET33N, released 11/19 via CFMB, and tonight he dropped the video for standout track "Came Up" ft. CJ – Watch Here! Despite the two artists' shared Puerto Rican heritage, each brings their own unique sound to "Came Up" – Tati bringing a smooth, processed hook and quickfire flows, while CJ brings those booming vocals he's known for. The chemistry on this drill-tinged record seamlessly translates to the video. In the video, Tati is soaking in the spotlight of his stellar breakout year, as he and CJ chill in a Rolls Royce with a few baddies by their sides. Keep an eye out for a Fredo Bang cameo too! He and Tati have been friends for a minute and when Fredo heard Shot by Jolo was directing the video, he had to stop by and ended up hopping in the video!
"Honestly it was truly a blessing doing this record. CJ is really close with our label, so you already know it was like family. Then I saw him in the studio one day and it was history from there. It was really exciting making the video with my boi CJ, it was truly a movie!" – Lil Tati
© 2022, Seth Barmash. All rights reserved.