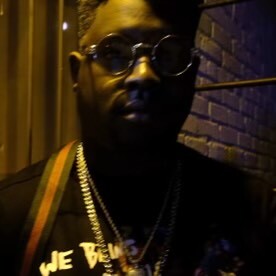 Mali Mercury is an diverse artist that has grown over the years with his crafty lyrics. The "juice" he refers to is his signature style of juice trappin' R&B and a mixture of trap fused with his organic style. Many has noticed that Mali has his own style, and it contributes to his uniqueness in the music business. The musical artist Don't only make feel good music he also makes music that deals with real life circumstances and disorders which his track "ADHD" is a song inspired by those that deals with disorders.
Now Mali Mercury is moving forward with his music career and unapologetically is following his own wave. "Bartley Hurt" which is a song dedicated and relates to his closest friends deaths in 2021 shows that he doesn't mind expressing his feelings within his music. Mali Mercury currently has a video out on YouTube that is doing well called "My own Time". Factually speaking, we need more artist like Mali who makes good music and is not afraid to show emotions while doing it. All real hip-hop fans stay on the lookout for Mali Mercury as he continues to bless your music collection.
Mali Mercury LINKS:
https://open.spotify.com/artist/0KIAKPkmuBXTeVx1dWbLMA
https://music.amazon.com/artists/B0767L4NXG/mali-mercury
Apple Music: https://music.apple.com/us/artist/mali-mercury/1293807539
© 2022, Tedfuel. All rights reserved.