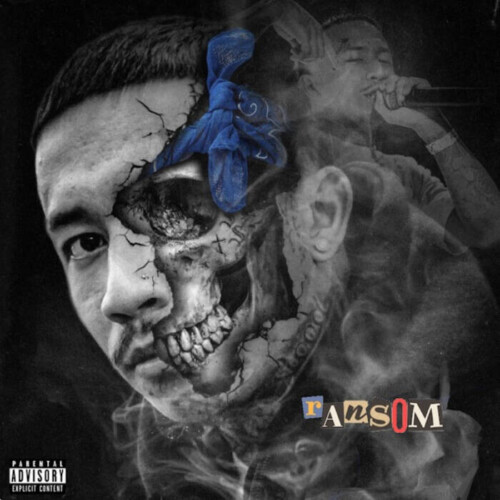 MBNel's music expertly conveys the pain of street living and the perseverance required to make it out with body and soul in tact. Taking stock of his standing in his hometown of Stockton, CA, MBNel shares "Ransom," a heartfelt and hard-hitting new video single. Skating atop portentous pianos with plaintive melody and snapping flows ("Put some money up, I bet my singin' ass get another one popped," quips Nel), the Filipino-American rapper delivers a series of indefatigable flexes and mini-narratives that add up to create a vivid picture of his life: "Money ain' the problem it's the fake love/They gon' dap me up, but when I leave is when they say sum," Nel laments. In the video, directed by Skiimob, Nel rocks Palm Angels and pulls up to the block in his Benz Truck, showing love to the city that made him what he is today. "Ransom" follows in the wake of "As You Should," a seductive, sung-through banger.
Born and raised in Stockton, a city in Central Cali with a booming rap scene, MBNel built a reputation on the West Coast for his combination of hummable melodies and harrowing trench tales. The 25-year-old artist has a loyal following who respond to his naked authenticity, elevating 2021 songs like "Opulent," "Shooting Stars," and "Manifested" past the 2 million stream milestone. In the wake of his successful 2021 project No Hard Feelings, Nel is challenging himself artistically, pushing the boundaries of his sound as he continues to express his truth. The Muddy Boyz/EMPIRE artist plans a series of impactful singles, plus a forthcoming EP, to flaunt the depth of his songwriting and storytelling prowess.
"I'm not afraid to delve deeper than what's on the surface," explains MBNel. "I make music like a journal."
Stay tuned for more hard-hitting and tuneful journal entries from MBNel in the near future.
© 2022, Seth "Digital Crates" Barmash. All rights reserved.