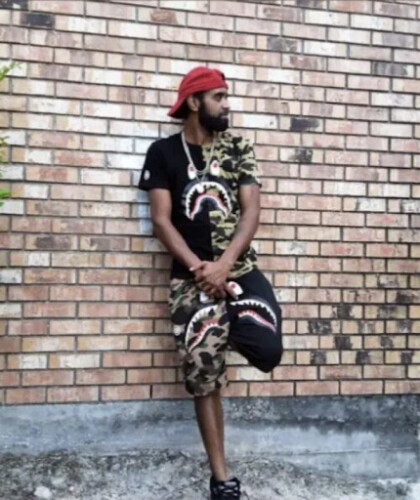 Dropping his song Hood Rich of drill, and gaining massive love for the same proved his passion and exceptional musical craft
It is indeed quite astounding to learn about all those individuals and professionals who make sure to work around ideas and visions and strive to cross boundaries in their respective industries to reach their greatest potential and become their best versions. It is thus necessary for the world to know more about them and what it really takes to become one of the most celebrated names in an industry. Many from the younger brigade have come forward to showcase who they are and step a firm foot for themselves in their chosen industries. Drop stands tall and unique as one such incredible music talent and a rap star who is only on a constant rise in the industry in recent times.
Drop hails from Providence, Rhode Island, the US, and growing up; he realized how he felt a close inclination towards all things music. This inclination helped him understand his true purpose in life, and thus he chose to become a part of the industry. Over the years, he continuously sharpened his skills and increased his knowledge in the sector to become a more refined talent each passing day. Today, when people praise him for his songs, he feels proud of how far he has come in the industry all on his own.
Recently, he had gained more buzz around his track Guala, and as soon as he dropped it, streaming platforms and social media went crazy, so much so that not only did the listeners fall in love with his craft, but he also gained numerous offers from record companies to work under them. But, this passionate being chose to become an independent artist. Today, Drop, who has given other songs like Drop- in the building, Drop- Mask'd up, Pull up , and Reminiscing, is gaining a massive fan following.
Drop has already proved his prowess, courage, determination, and love for music, which he believes has propelled him forward in the industry in ways more than one.
To know more, follow him on Instagram at @the_realdrop.
Soundcloud: https://soundcloud.com/drop-478536960
Spotify: https://open.spotify.com/artist/2XcX3AyIqqiXXHPuvA8hil?si=fqNNDSJFS62PL1QluPWA1g&nd=1
Apple Music: https://music.apple.com/us/artist/drop/1396185878
Youtube: https://www.youtube.com/channel/UCc4PpUiJtszmeiqgrv61asQ
© 2022, Logan. All rights reserved.