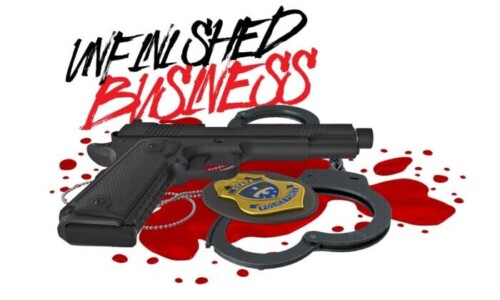 Next time you're ready to binge a show, get comfy on the couch, try Unfinished Business, the mini-series shot in the City of Brotherly Love. The project was created and co-produced by Michael Braxton and Get Money Filmz. Unfinished Business takes viewers on a journey highlighting how brutal abuse can get when those in authority perpetuate it.
The director Michael Braxton says he hopes the show will educate the public on the plight of some communities in America who are between a rock and a hard place, having to deal with deadly drug gangs and an unsupportive police force that takes advantage of the situation to extort the block rather than step in to apprehend the criminals.
The plot chronicles the illegal activities of a corrupt Philadelphia police drug unit as they make rubbish of their pledge to serve and protect. The ragtag team of corrupt detectives exploits a community under the control of drug dealers, intimidating and blackmailing whoever they can to make a big score. Look for the movie with the same name dropping at the end of the year. Season three of the mini is now in production.
Unfinished Business is a very addicting, locally filmed, and serious short drama web series that I recommend you check out.
Unfinished Business currently airs via Xfinity (Comcast ch 66/966/967) and Verizon (ch 29/30) in the Philadelphia television market area. And viewers can also catch the show via Fire-Tv and Roku.
© 2022, JS. All rights reserved.