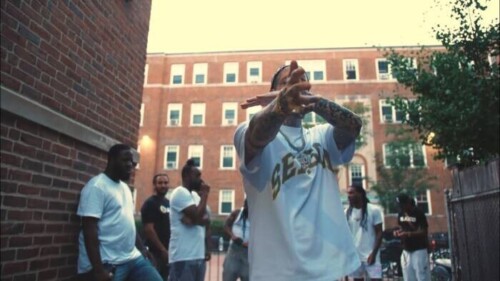 It was back in June when Millyz released the fifth installment of the Blanco series. A total of 17 tracks are featured on Blanco 5, including Jadakiss, Mozzy, Styles P, Peezy, Cousin Stizz, Dave East, as well as plenty of other assists. Previously, fans had access to singles like "Highbeams," "Ashes In The Maybach," and "Rearview Mirror."
Aside from his ongoing list of Blanco 5 visuals, Millyz released a new video yesterday (Aug. 1) for "Sacred." Styles P is some of the guest stars in the Dom Bruno-directed clip; the two rappers pay homage to those without them:
As previously mentioned, Millyz released the fourth installment in his Blanco series in August. A total of 17 tracks were included in that album, including appearances from Jadakiss, Asian Doll, G Herbo, Benny The Butcher, Jazzy Amra, and Big Homiie G. Assistants were also added to recent collaborations such as "Step Outside" featuring Termanology and Paul Wall, "Next Level" by Berner, and "Tommy Egan" featuring OT The Real and DJ Kay Slay.
© 2022, Derek Charles. All rights reserved.