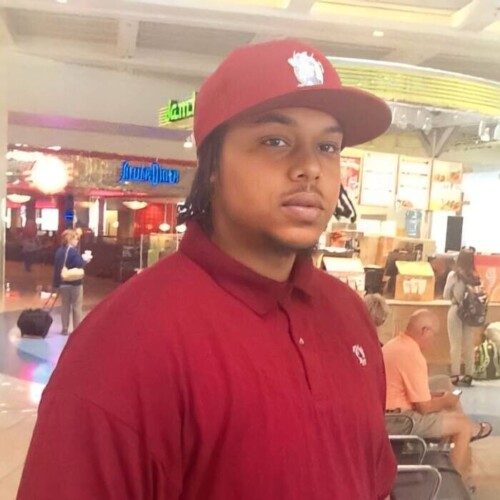 Born September 22, 1989 Dominick Jarrius Williams, popularly known as Bis Shuttlesworth is a rising star with a love for music so intense that it is the one thing that stayed consistent for him even during the darkest of days. Taking upon the name Bis Shuttlesworth because it is the name that stuck by him throughout his childhood, the artist channels a passion for Hip Hop and Rap. He was a curious child and the music of his icons such as Eminem, 2 Pac, DMX or even Bone Thugs n Harmony, not only got him through the rougher parts of his childhood it helped as a coping mechanism before he was propelled into a life in the streets before becoming a rapper.
Bis collaborated with several artist on 6 compilation mixtapes and a solo mixtape titled "Thought Pool" gaining him initial buzz and a loyal fanbase. Bis would return to his hometown Baltimore, Maryland from a stint in Atlanta, Georgia to continue working. Producing and hosting a two-part series of compilation mixtapes titled "Tales From The Hood" and a follow up solo project "Thought Pool 2" with the breakout singles 'I Will Prevail' & 'New Cinema' on there. Showcasing his super lyrical talents which then, sparked another rise in his buzz and recognition where he started to see more success in his career.
Shortly after personal tragedy followed Bis Shuttlesworth when he got into an almost fatal car collision with a reckless driver running a red light at 120mph but his relentless spirit persevered through the long recovery. The injuries he suffered did force him into a hiatus but the motto of his life was to remain persistent. This undeniable mindset was also reflected in his song, "I Will Prevail" and that is what he chose to do. Now Bis plans on making a comeback to the world of hip hop with a brand-new album and a brand-new message for his audience by the end of 2022.
(Social Links)
https://linktr.ee/bisshuttlesworth
Facebook: https://www.facebook.com/BisShuttlesworth
Instagram: https://www.instagram.com/bis_shuttlesworth
Twitter: https://twitter.com/officialbis_s
YouTube: https://www.youtube.com/channel/UC_82Jj-hW8KTGf-gwY1tqYg/videos
Spotify: https://open.spotify.com/artist/4MFlhJ4AwRuhzIqfunKScR
SoundCloud: https://soundcloud.com/bis-shuttlesworth
Reverbnation: https://www.reverbnation.com/bisshuttlesworth
LinkedIn: https://www.linkedin.com/in/bis-shuttlesworth-381501232/
© 2022, Logan. All rights reserved.