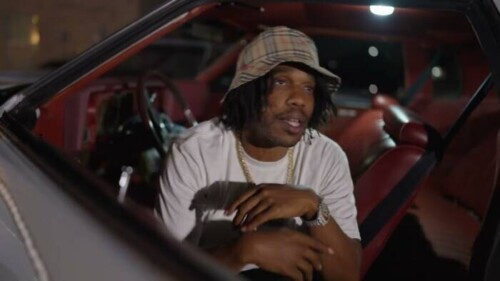 The rapper Curren$y launched his first Spring Cleaning campaign last year, and earlier this month, he revealed part two of the project. Among the collaborations within Spring Clean 2 are Fendi P, Young Dro, Pi'erre Bourne, and GT over the course of 18 tracks. The rapper has also released accompanying videos for the tracks "One Track Mind" and "Me & Bruh."
As part of this week's New Music Thursday series, the West Coast classic returns with his latest music video. In the latest Curren$y music video, Polo Vision has directed a clip that boasts all of the trademarks of a classic Curren$y video: a great car, a nighttime setting, and a calm vibe. During the track, CurrenSy shares some insights into only being on the same page with ambitious individuals:
The last project Curren$y released was Continuance, a collaborative project with The Alchemist. This project featured 13 songs and features Wiz Khalifa, Larry June, Babyface Ray, Styles P, Havoc, and Boldy James. Along with his own projects, Curren$y has provided recent contributions to numerous tracks, such as A$AP Ant "3AM In New Orleans," Guapdad 4000 "Pose," Cousin Stizz, Wiz Khalifa, Big K.R.I.T., "Star Power," Smoke DZA and Girl Talk "Everyday," among others.
© 2022, Derek Charles. All rights reserved.