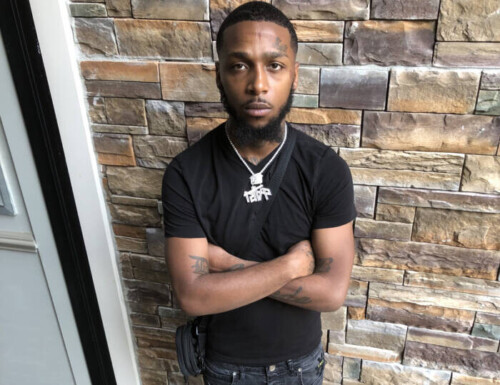 When it comes to putting all of his pain and motivation into music, new artist, Nochildhood is not one to shy away from that!
Born in Syracuse, New York and raised in Maryland, the independent artist shared that he was always known for getting himself into trouble and that's actually one of the ways he ended up making music. Not having his father around and not being able to use sports as an outlet he ended up in the streets and eventually in jail and this is where he began writing raps. He found that writing music was an outlet for everything he couldn't talk about and is still going through.
His artist name was coined due to these experiences. After being incarcerated at the age of 14, he didn't have a childhood and decided that after this, he would make this his name.
He took all of the music he wrote and collaborated with his producer, AV and put out an EP in 2021 called 'Scars' and is currently working on another EP, 'The Decision Is Yours.' His latest visual is a combination of his two songs "Stories/Therapy" which features two songs combined into one music video. he shared that more music is coming with multiple music videos all dropping very soon.
Alongside doing music he wants to make an impact on everyone, especially younger kids and people his age. He wishes to show them that dreams do come true although you have to keep having faith no matter the struggles we may face.
Make sure to check out his music below, available on all streaming platforms and follow him on social media @nochildhood__
https://www.youtube.com/watch?v=GRWIxw9Qpfk
© 2022, Astroavi. All rights reserved.