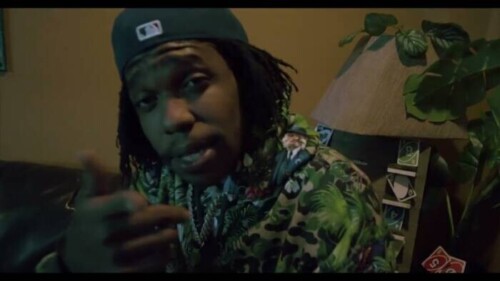 The 808 Mafia's own Fuse reunited with Curren$y last week for Spring Clean 2, following up on their Spring Clean release from last year. The latest version of Spring Clean 2 is a collaboration with Young Dro, Fendi P, Pi'erre Bourne, and GT over 18 tracks.
On Wednesday (June 13), Curren$y shared a new video from Spring Clean 2 for "One Track Mind," a track produced by Fuse and Motif Alumni featuring Curren$y rapping about his well-deserved lifestyle, his position within the game, among other topics:
A video clip for Curren$y's latest single, "One Track Mind," has been directed by Rick Nyce, and depicts him preparing for a show at The NorVa in Norfolk, Virginia. He can be seen cruising up and catching vibes backstage with his crew before he takes the stage to rock the microphone in front of a packed audience.
Spring Clean 2 follows Curren$y's Continuance, the album he made with The Alchemist in February. This album featured 13 tracks and features Babyface Ray, Larry June, Styles P, Havoc, Wiz Khalifa, and Boldy James. Curren$y has also appeared on other artists' songs throughout the year, including Teedra Moses "Make Me (Remix)," Smoke DZA, Big K.R.I.T., Girl Talk, and Wiz Khalifa "Everyday," Elcamino "Better Than Love," Cousin Stizz "Star Power," A$AP Ant "3AM In New Orleans," Logic "Clouds," and Guapdad 4000 "Pose."
© 2022, Derek Charles. All rights reserved.