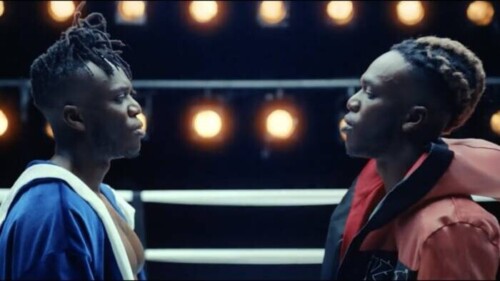 KSI's sophomore studio album, All Over The Place, was released a little over a year ago. It contains 16 tracks and collaborations with Future, 21 Savage, Craig David, Polo G, Lil Durk, and more. Sidemen's debut album was a commercial success, topping the UK album charts, the UK independent album charts, and the UK R&B album charts.
KSI announced last week that he has made a comeback with "Not Over Yet," a collaboration between Billen Ted and Digital Farm Animals. In addition to inspirational lines about never giving up, the collaboration contains the following:
As part of the visual package for "Not Over Yet," Troy Roscoe directed a shot that depicts KSI watching footage of a boxing match from the past. After that, he's working out preparing for his next fight, which ends up being against himself.
A match between KSI and rapper Swarmz will take place on Aug. 27. The match was set up after fellow YouTuber-athlete Alex Wassabi withdrew due to a concussion. During the event, which will be held at London's O2 Arena, additional matchups are expected to be performed by Blueface, Deji, Faze Temper, Yousef Erakat, as well as more.
© 2022, Derek Charles. All rights reserved.