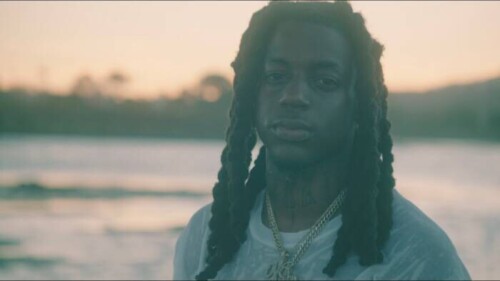 As part of DJ Drama's legendary Gangsta Grillz series, OMB Peezy releases his highly anticipated new single Misguided today (Aug. 19). This collection of music features Morray, NLE Choppa, and G Herbo, while also featuring previously released tracks like "Mufasa." The release is accompanied by the official video for "Real S**t." It opens up with a stunning scene of people being baptized in a river before Morray's incredibly soulful hook takes over:
In addition, Peezy emphasized the vulnerable meaning behind his project's title, which originated from his humble beginnings. As he said in a press release, he was inspired by memories from his childhood and things he used to see as a child. It was not until later in life that I realized I had seen things that were wrong. I always considered things like that to be cool or a way of life as the older people around me made it seem. This made me realize I'm not the only kid who suffered through this. There are kids right now struggling through this and they don't even know it. The only thing I want to accomplish is to show them that they are misled before it is too late."
© 2022, Derek Charles. All rights reserved.