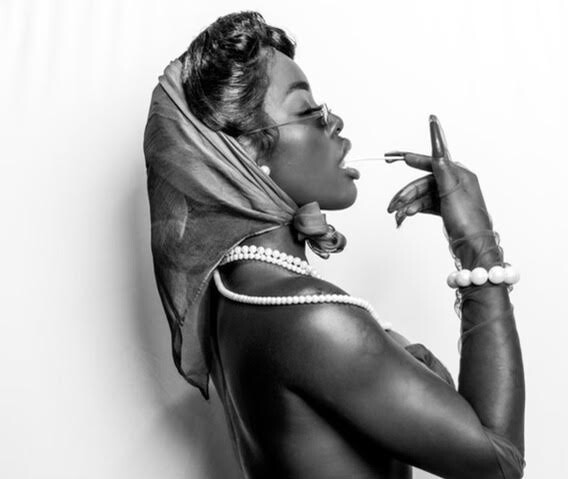 Hot on the scene today, Bella Blaq, born Shekira Snipes, hails from Blakely, Georgia, and brings a lifetime of music appreciation and natural talent to the forefront of her career. She has always particularly liked hip hop, which was especially apparent at the age of 14 when she and some of her peers began to perform freestyle concerts in the schoolyard and at her family home.
Bella likes to showcase hints of old-school hip hop with her own modern flare, taking inspiration from legends like Missy Elliot, Aaliyah, and Lauryn Hill. Always working on perfecting her craft, Bella never misses out on time in the studio, and is continually putting out new music for her fans to enjoy.
Some of the major highlights of her career have been opening up for heavy hitters today like 2 Chainz, Future, and Young Dro. Not to mention, Bella has much in store on the horizon, including major collaborations with the multi-platinum producer, Epikh Pro, and the release of her latest single, "Keep Goin". Charting on both Apple Music and Shazam, Bella is taking her career to the next level and shows no signs of slowing down anytime soon.
Fans can hear more from Bella and stay up-to-date with her latest projects by checking her out at the following links:
https://www.instagram.com/thebellablaq/
https://www.tiktok.com/@bellablaq
https://triller.co/@bellablaq
https://twitter.com/thebellablaq
https://www.facebook.com/isupportbellab/
https://www.youtube.com/c/Bellablaq
© 2022, Seth Barmash. All rights reserved.