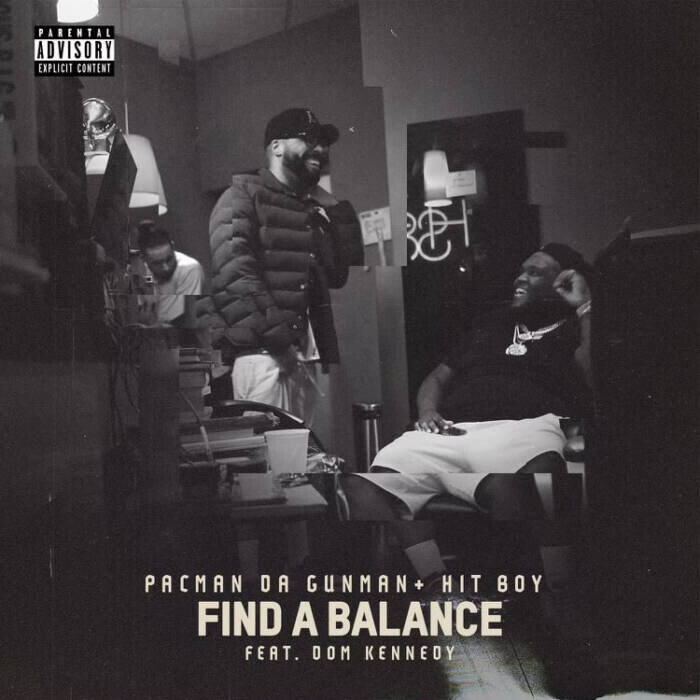 Pacman da Gunman of All Money In is like all of us, although he's an extremely successful indie artist, he's also constantly searching for a balance with work, relationships and responsibilities. In his latest single "Find a Balance" he expounds on this theme with the help of Los Angeles legend Dom Kennedy over dulcet Hit-Boy production. Dom delivers an exceptional verse about relationships proclaiming "back and forth with a b*tch, nah I ain't the one, Earl's on a Saturday I wanna feel the love".  Pacman raps, "you see us running out of time, we gotta find a balance, you think I'm on some bullshit, I'm with Hit at Chalice". The Crenshaw District native is referencing the infamous Hollywood studio (Chalice Recordings) Hit-Boy uses as his headquarters, churning out multiple projects with the likes of Nas, Big Sean, Dom Kennedy plus others, resulting in multiple Grammys and critical acclaim in the past few years.
The single is the first from Pacman and Hit-Boy's forthcoming joint project titled "Bulletproof Soul". Coincidentally, today is also the 4 year anniversary of Nipsey Hussle's Victory Lap album, who was Pacman's mentor and a close friend and frequent collaborator of Hit-Boy's as well.
© 2022, Seth "Digital Crates" Barmash. All rights reserved.