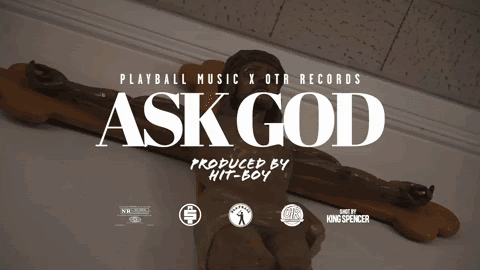 Pacman Da Gunman
 is a spiritual man, throughout his life he's experienced plenty of blessings, joy and loss. Today, however, he asks his creator an assortment of questions with the help of frequent collaborator 
Yhung T.O.
 on a track called "Ask God". The track produced by 
Hit-Boy
 is from their collaborative album 'Bulletproof Soul' which was released March 31st. Roughly three weeks later, they release the King Spencer directed visual, which shows Pacman stepping inside a church looking for refuge and solace while Yhung T.O. is inside a big spacious warehouse later being joined by Pacman.
'Bulletproof Soul' is a powerful statement made by Pacman da Gunman to stake his claim at the top of the West Coast rap food chain. A man with a teflon reputation, lyrics and flow to match. The album is named after one of his favorite songs by Sade, and as a reference to Nipsey's lyrics on Victory Lap "Hunnit proof flow, run and shoot pro, 458 drop, playing Bullet Proof Soul".
https://www.youtube.com/watch?v=27-V0XS8MJA
© 2022, Seth "Digital Crates" Barmash. All rights reserved.