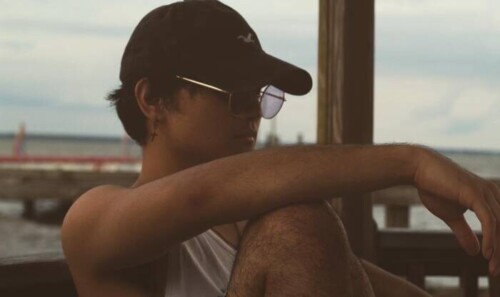 As a new artist enters the field, he must overcome obstacles at every step. Not everyone can get beyond these challenges. While some quit up, others develop their skills and gain knowledge. The choice of how to reshape oneself in order to fit into a certain context is totally up to the artist.
Paul Perges feels that music goes beyond a universal language and has the ability to bring people together in profound ways. Music surpasses cultures, demographics, and eras and has been an essential part of world history.
For these reasons, Paul Perges has committed himself to a forthcoming work ethic, constantly whetting his craft and seeking avenues that allow him to fuse art and business that genuinely manifests himself within the industry.
What's unique about Paul Perges's career journey is that although many artists feel that they need the backing of a label or 'manager' to succeed––Paul Perges went above and beyond to inaugurate a network and lay his groundwork, allowing him to possess control of his musical ambitions. Some would call this a risk, but Paul Perges saw this endeavour as a step of faith. Immersing himself in an executive role further broadened his horizon to elevate his platform and the platforms of the artists he continues to develop.
Paul Perges is a very gifted musician who has big dreams and a burning desire to spread the word about how his enthusiasm may benefit the industry. His music may be summed up in three words: emotional, relatable, and meaningful. Paul is a young musician with talent who was born in the Philippines but now resides in Fredericksburg, Virginia.
Paul Perges has had the opportunity to share the stage with artists like Sean Love and Aqua Raps at local events. His music is unique because, while he composes it, he bears in mind that those who listen to it may experience every word and be there in the moment.
An artist steps into the industry by being inspired and motivated by some other well-known artist who has made their name in the industry. Similarly, Paul's inspiration comes from Tory Lanez, Chris Brown, and Bruno Mars.
But he really wants to work with Justin Beiber in the future and we hope that he touches such heights as he is a passionate and disciplined artist. Talking about his upcoming project, Paul cites, "For my next upcoming songs, I want to bring the old early 2000's summer pop/RnB songs back! So this summer is going to be full of summer bops!"
He is an artist with big ambitions and it's our duty to spread the word about his music to every nook and corner possible. Follow Paul Perges and all of his musical endeavours which are available on all streaming platforms–such as Spotify, Apple Music, Deezer, Youtube and more!
Checkout Paul Perges' music now on Spotify
© 2022, Astro Avi. All rights reserved.