Philadelphia, PA is a city known for its multitude of creativity and the city's creative community is definitely experiencing a great level of growth. From showcases, to art shows and so much more, the future of creativity in Philadelphia is never-ending. Lemonade & Company has recently been one of few platforms to contribute to the city's artsy-scene, and this past Aug. 27, the team showed pure excitement and dedication for the third annual installment of rising Philadelphia music festival, 1800SAFESEXXX! The festival was founded by renowned DJ Selekta S.E.X.X.X, initially curated to be a celebratory gathering to cheer and uplift the creative community + raise awareness about mental health and connectivity. To make things fun, nostalgic and centered, this year, 1800SAFESEXXX! was a summer camp theme, and the 'counselors' surely pulled it off beyond well!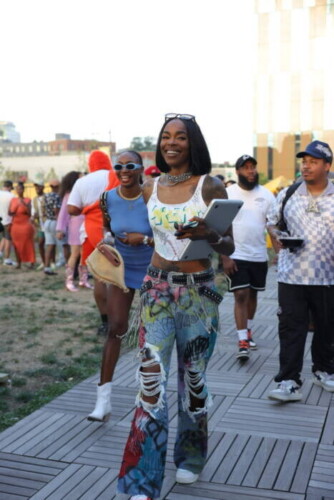 The entire festival ground was well-sought, and each part of the 'camp' was labeled with two different stages, several stations, and more. Perfectly set up to attract people with bright energy, 1800SAFESEXXX! lives up to its goal to bring serene and great connection amongst creators. The lineup was full of talented artists and DJ's as well, like Abby Jasmine, DJ Tizz, FH Snoop, Damn Girll, Maggelzz and more, just to name a few. 
"The third annual 1800SAFESEXXX festival means so much to me. Not only is the festival evolving in teamwork and capacity but it has truly been a result in forming creative collaboration. I'm excited to see what this year brings and hope that the event inspires to keep the creative community in the tri-state growing." – Selekta.X.X.X., Founder
For those in Philadelphia looking to join a creative community and locate more events in Philly, be sure to catch the next 1800SAFESEXXX! festival, and follow Lemonade PHL x Selekta.X.X.X for more.
© 2022, alanna. All rights reserved.