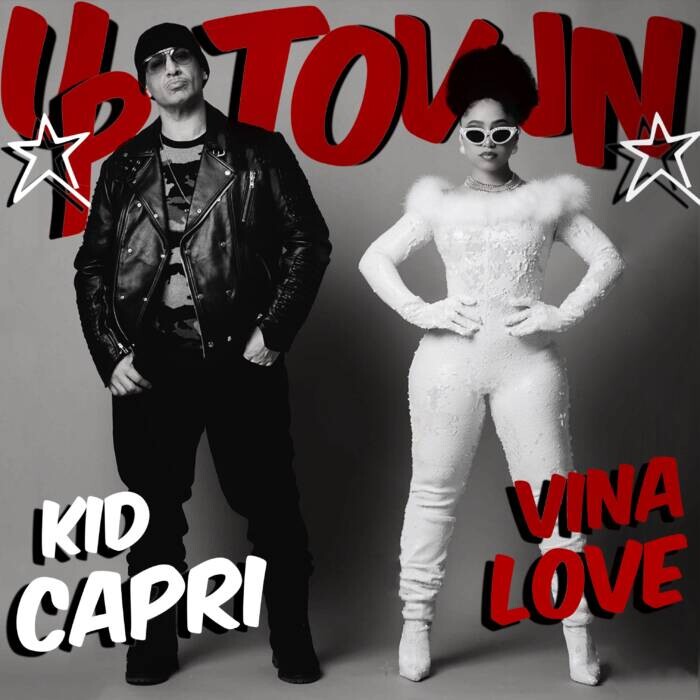 Vina Love was undoubtedly born to be a global superstar. Her lineage stemming from her accomplished father, Kid Capri, made sure of that. Now, with their hit "Uptown" currently streaming on all digital platforms, they have reached a new level of their massive success. However, Kid Capri and Vina Love are dedicated to staying humble and frequently connecting with their fans. Vina is especially thrilled at the collaboration and looks forward to more in the feature.
Love started her career with the release of her first single "Air". She didn't stop there when she took the charts by storm with her flavorful hit "Drip" followed by "Owe Me". 2021 was the year for Vina when she debuted her highly awaited single "N.F.S" followed by a music video laden with streetwise vibes. She has grown to such a level that she felt she needed to take her future into her own hands. Love created a record label titled "Amore Love Records" that is currently distributed by EMPIRE.
On the performing end, Vina Love is no stranger to the stage. She has shared the spotlight alongside the likes of Megan Thee Stallion, The Lox, and RBRM. She has even performed with Murder Inc artists, Ja Rule, Ashanti, and Fat Joe. The singer and songwriter has enjoyed being the highlight of these performances but believes you can never stop learning. Love is more than eager to entertain the fans who have taught her the true meaning of loyalty.
This coming year, Vina Love is looking to do even more big moves with her music. She is looking forward to releasing an EP that has appearances by many acclaimed producers, including the famous Dizzo Banks. Snoop Dogg and Capella Grey can also be expected to make special features on the album. For now, Love is ecstatic to release "Uptown" with her father, Kid Capri. It may be their first collaboration, but it won't be their last.   For more on @vina_love on social media and download her music on all streaming platforms.
© 2022, Seth "Digital Crates" Barmash. All rights reserved.