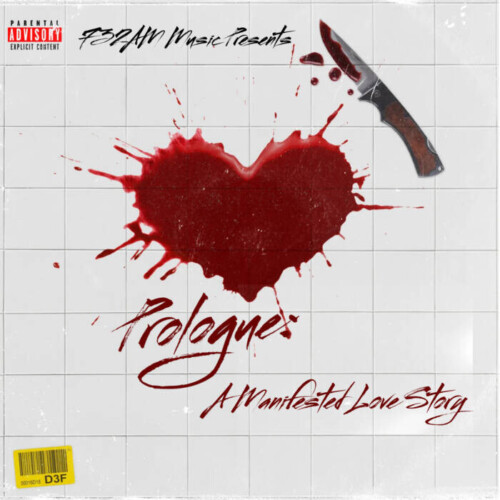 Rap artist J-Killa unveils his new 5 track EP; 'Prologue: A Manifested Love Story' this past week and fans are showing great amounts of love as most of the songs are already on his Top Songs Apple Music profile in such a short period of time. Taking a look at each song individually we see that the 732AM artist has been progressing rapidly using his melodic style of R&B while keeping his Hip-Hop/Rap roots intact. The first track of the project is called 'It's Like That' and it's definitely a banger, the chorus is nice and clean, backing vocals are catchy and he completely slayed the verse! One of our favorite things about J-Killa is his ability to rap in such a way he is speaking directly to one individual but at the same time have everyone listening tuned in. 'My Angel' is a very crisp and honest song, once again he goes from being melodic and switches directly back to his fast-paced hardcore style in such a manner that we love. The ending of this EP is a very emotional and heart-wrenching one; 'I Don't Wanna Lose You' is a tear jerker and he was completely vulnerable and open ended on this one. He remains truthful, humble and still hasn't said a curse word that we know of yet. Undeniably different from any artist of this generation and it's safe to say that this project was created from the foundation of love and while we skim through J-Killa's Instagram and other social media profiles we have found our answer on what fuels this artist to go in this direction so heavily. There aren't a lot of artists that dedicate entire projects to a significant other but we are here for it, the Robin Thicke of rap we understand where J-Killa heart is at. Crafting an outstanding 10 Albums, 1 EP along with a plethora of singles since he went public to the streaming world in 2017, he is undoubtedly one of the most consistent musicians of the 2010's.
Follow J-Killa and check out his latest release; Prologue: A Manifested Love Story down below. 
Instagram: @JKilla_Music_Forever
Spotify: https://open.spotify.com/album/2R8Pgwkg5XxuGK3ZLPTStp?si=lfp1yJ7yS4W4d4Iry8Di5w
Apple Music: https://music.apple.com/us/album/prologue-a-manifested-love-story-ep/1639481145
© 2022, Logan. All rights reserved.