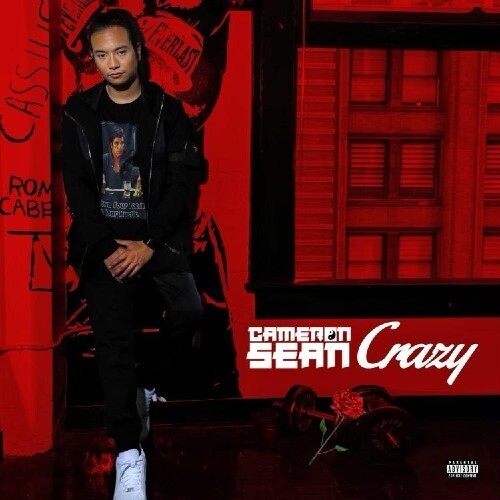 In music, if everyone is going in one direction, sometimes it's wise to go in the opposite direction or attempt to create a whole new path. And that's exactly what rapper Cameron Sean is doing. Cameron Sean is the embodiment of true Hip Hop. He breathes life into tracks with a clever delivery and an equally clever mind-state. Moreover, he has a work ethic that is unmatched, and he has built a loyal fan base in his hometown of New York and beyond. The bold rhyme slinger has never been afraid to take risks in pursuit of raising the bar to becoming a better artist. His musical influences include superstars such as Drake, Lil Wayne and Eminem.

Cameron Sean is currently the music headliner for UBC TV's "Why You Mad Yo?" Comedy Tour. We recently got the opportunity to catch the holiday edition of the tour at The Producers Club in NYC.  The show was a comedic tour de force and it was deftly hosted by the founder Ant Jones. Mr. Jones is an astute businessman and visionary. Each comedian had the sold-out crowd in tears with laughter. The comedic line up included comedians Malachi Fox, Ed Rodriguez, Doe Wiz, EA, Ricky Barrino, Dave The Doorman and the amazing Black Rose. Cameron Sean closed out the event with an explosive performance.

Combining an immense amount of raw talent and amazing showmanship, he is known for noteworthy performances and radio anthems. A Cameron Sean concert is full of energy and stamina. Be prepared for an extravaganza! "I like to get the crowd involved. They see that I'm having fun on stage and that energy permeates throughout the crowd," raves the rapper. Cameron Sean demonstrated his dynamic lyrical prowess and delivery while performing on his new single "Crazy." The song is rhythmic and alluring with a national sound. The track will rock any nightclub dance floor. "Crazy" is sure to appeal to Hip Hop aficionados around the globe.
© 2022, Logan. All rights reserved.