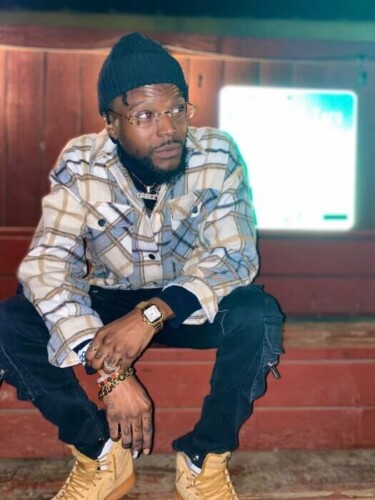 The Lone Star shares the latest visual from his new Gotta Go Creezy project. In support of the new project, Dallas native Reb Creezy hits the beautiful beaches in Hawaii to bring to life the album cut "Amazing." The Forever Great-directed visual is a peaceful beachfront look starring the designer dripped from head-to-toe recording artist enjoying the scenery while he raps about his amazing new life that comes with the fame.
"The video was literally an amazing experience with it being my first time in Hawaii, the song came pretty natural, it was inspired from my trips to do shows in LA the first time throughout last year," he explains in a press release.
Gotta Go Creezy is a nine-track collection that features guest appearances by 23Cups and Parte Boiz. Including "Amazing," the September 2021 release surrounds the latest single with fan-favorite cuts, like "Superman" and "Ice." Available on CreezyMusic, the full project showcases the emerging artist's witty wordplay, laid-back persona and huge potential to be a breakout star. The perfect jump-on point for any newfound fan.
And with "Amazing" building a buzz, Reb Creezy is currently in album mode preparing the follow-up to Gotta Go Creezy, scheduled for a late-2022 release. To stay up-to-date on everything Reb Creezy, follow him on social media.
You may take a look at the new music video for "Amazing" below.
© 2022, Bryson "Boom" Paul. All rights reserved.