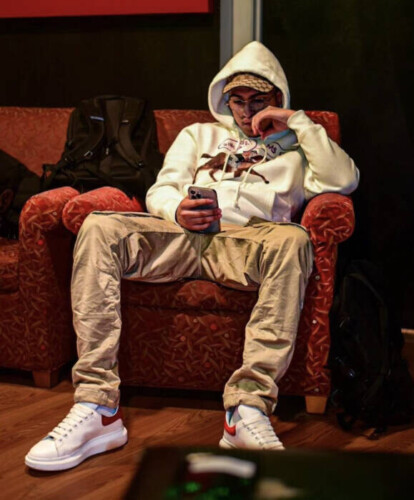 Forthcoming Brooklyn-born producer Nicholas Torres, musically known as
Nxrre
, is next up on the radar and behind the boards. Initially having a passion for music as a child, Nxrre was influenced by his father's journey as a producer, as well as generally being raised in the birthplace of hip-hop. Nxrre grew up intrigued by artists like Biggie Smalls, Fabulous, Jay-Z — who are also from the music Mecca, which says a lot about the city's influence. Once his interest in production grew larger, he began to study super-producers like Hit-Boy, Timbaland, Buddha Blessed, and others, steadily and surely applying his knowledge of the industry and inspirations to expand his experience. Only actively creating beats for the last 4 years,
Nxrre
has made large strides within the NYC industry and beyond, and continues to expand.
His first placement was with renowned NYC artist Smoove'L, with a song called
"Different"
which is currently available on all streaming platforms. Since then, Nxrre has worked on songs for a plethora of artists, like Bizzy Banks, B-Lovee, J.I The Prince of the NY, Asian Doll, and many others. Currently trying to brand himself from solely drill to hip-hop and RNB in general, Nxrre is definitely projected to be one of the next worldwide super-producers of NYC. For those ready to learn more and keep up with Nxrre, make sure you follow his IG and YouTube.
© 2022, alanna. All rights reserved.