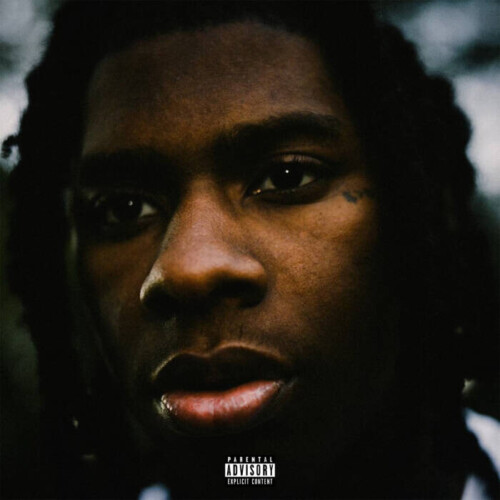 Rhyming with soaring melody and a palpable sense of urgency, Georgia riser Rot Ken lights a fire under every track he graces with his presence. Exuding confidence and power as he drops his second project of the year, the 19-year-old artist shares Yahweh Child, a fierce new effort with a title that translates to "Child of God." Signed to a joint venture with Taz Taylor's Internet Money and JetsonMade's BoyMeetSpace, Rot Ken has earned the co-sign of two of the industry's top producers, who trust him to annihilate some of their most invigorating instrumentals. On Yahweh Child, the young rapper demonstrates that their faith is not unfounded, as he rains down triplet flows and searing hooks like manna from heaven. Home to recent singles "Heartless" and "No Mind," plus a guest spot from Stone Mountain, GA spitfire Yung Sinn, Yahweh Child is available everywhere via BoyMeetSpace / Internet Money / 10K Projects.
Along with the project, Rot Ken shares "Mask On," a new video for a Yahweh Child highlight. Produced by JetsonMade, who adds his signature booming, ultra-low 808s, "Mask On" is a ultra-confident, speaker-knocking banger. Ken sprints over the trampoline percussion, his high-pitched triplets hitting like a shot of adrenaline to the heart. The song's hook makes expert use of gang vocals, as he brings in a posse to emphasize each pronouncement: "CHOPPA/Hanging out the window/DRACO/Hanging out the jeep/WINS/We just caught an opp, we goin' up that's two for three." In the video, directed by OneShotSkott, Ken rocks a colorful sweater as he balls out with his crew, moving in silence from the basketball court to a bank vault.
Rot Ken made a name for himself as one of the Georgia trap scene's hottest up-and-comers in 2022. Yahweh Child is the follow-up to May's Free Me, a 17-track project that showed his range, and demonstrated his singular ability to cut through immersive production with effervescent flows. The Augusta native's project featured underground hits like "Baby Choppa" (1.6 million Spotify streams), "Heartbreak Kid" (1.7 million Spotify streams), and "Beautiful," a collaboration with SoFaygo that racked up over 3.6 million Spotify streams. With additional appearances from Kalan.FrFr, Hunxho, and 21 Lil Harold, the 17-track Free Me project is available everywhere now.
Focused firmly on the future and with some of the best producers in the game in his corner, there's no stopping Rot Ken's rise to the top of the rap game. Stay tuned for much more.
© 2022, Seth "Digital Crates" Barmash. All rights reserved.