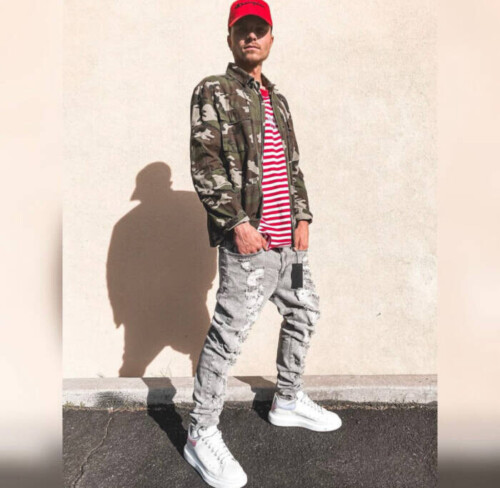 Seagraves is a producer and a rapper he has been through a lot in his life, but music has helped him overcome it all. In this inspiring story, Seagraves explains how music helped him stay positive and find his self-worth when he was at his lowest point, as well as the exact methods he used to get where he is today in the industry.
How it all began
Seagrave's life is not as easy as others, his early bullying made him reluctant to get out of bed to go to school. When he was 4, he endured an important procedure to repair an artery in his hip. Having lived in a split household and having to navigate divorce and the legal system was never easy for him, and without his mother's constant watchfulness he would not be alive today. Rather than going out, He would stay home and make music. "Music was my outlet for everything for me when I was young,"he says.
Then after his passion for music increased, he worked hard to find his own sound. Seagraves started to see that there were more opportunities for him in this industry. One day, he decided that he wanted to pursue music full-time so now he spends hours on end just perfecting his craft.
What are some of his career highlights?
Seagraves is very talented and his career highlights include two red carpet events in Los Angeles, for Rio Vista Universal and HarmlessHarvest Hydration. Seagraves attendance were amassed from 455,000 followers for an anti-bullying/ comedic presence. He also has several original songs that can be found on youtube, Apple Music, and more. All of his achievements are not just because he worked hard to achieve them, but because he had the support from others who encouraged him to pursue what he loved to do.
His future plans
Seagrave's story has touched our hearts, but what we love most about him is the way he uses his voice for good and inspires people with his art. In the future, he is planning to release more singles, and albums on all streaming platforms. He hopes that his projects will inspire other people like himself who need someone else's voice in their lives. SEAGRAVES have the ability to make a difference and change the world one step at a time. His music inspires others and brings hope. It teaches people that you can live your dreams no matter what others say or do to you.
https://www.instagram.com/imseagraves/
https://www.youtube.com/channel/UCf_DbijRsLSzv5MalUyiXlQ
© 2022, Logan. All rights reserved.