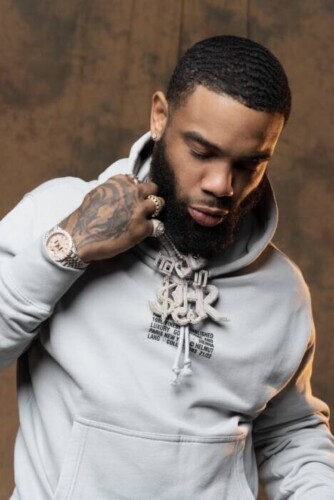 Prominent Atlanta music artist, Skippa Da Flippa turned to Instagram today to share his brand new music video for "Times Changed"! His fans can be seen showing love and support in the comment section of Instagram and YouTube. He is known for his aggressive and energetic delivery within every song he releases and "Times Changed" is no different! He never disappoints! The visuals perfectly suit the artist's music with abrupt lighting and angles which keeps the viewers locked in for the entire duration of the production. The video was directed by the one and only Bernard Love, shot by Dez Alexander, and edited by Sanopro! Skippa Da Flippa has a strong team behind him and it shows!
Skippa Da Flippa is no stranger to the spotlight as he has worked with some of the best in the industry such as, Young Thug, Lil Yachty, and Gunna, to name a few! This record sets the tone for the remainder of the summer and has also created increasing anticipation for his upcoming album!
Be sure to follow Skippa Da Flippa on social media, stream his music on your favorite platform, and check out the official music video "Times Changed" on his YouTube channel! Don't forget to subscribe!
© 2022, Julz Mancini. All rights reserved.