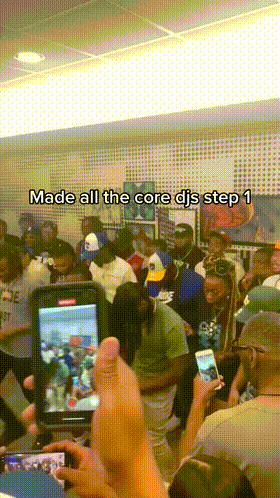 Midwest rapper SleazyWorld Go broke out in a big way with his Billboard-charting viral hit "Sleazy Flow", and his new hit "Step 1" proves that he is quickly becoming a favorite in the TikTok community. Finding inspiration in Sleazy's Offset-assisted track, TikTok creators repurpose their favorite viral pop culture moments into lighthearted, entertaining memes. Previously previewing the track on TikTok in April, two months before its official release, "Step 1" boasts over 222K platform and user-generated creations. The catchy track inspired the #step1challenge and #step1 hashtags that garnered over 355.2M+ video views to date. Gaining momentum beyond TikTok, "Step 1" reached over 4.4M Spotify streams since its official release in June.
Using SleazyWorld's emphatic line, "Step one," creators share their favorite quotable lines from reality TV stars, celebrity interviews, and internet sensations. While some of the clips offer relatable advice, others let their sense of humor thrive as they share hilarious quotes from other TikTok creators. SleazyWorld Go also interacted with the song on his TikTok, reacting to creators' "Step 1" challenges and sharing their versions of his dance challenge. SleazyWorld Go's viral success with the "Step 1" challenge is proof positive that TikTok's impact on today's internet meme culture drives success in the streets and on the charts.
© 2022, Seth "Digital Crates" Barmash. All rights reserved.