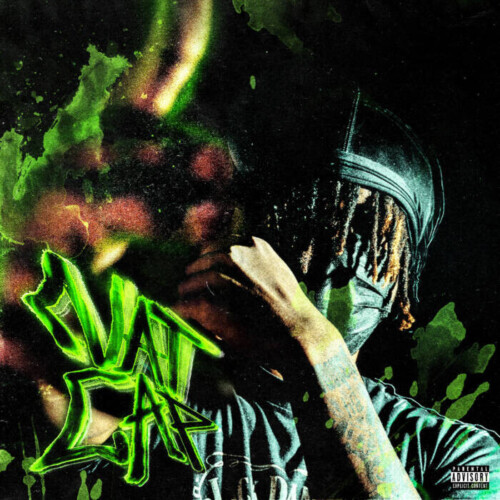 Smokingskul, the South Florida rapper defining the "dark plugg" movement, has just shared his new project Nat Cap EP and a new video for "Hi tech". Nat Cap EP is chock full of punchy one-liners, floor-shaking production, and the prime workings of an artist well ahead of the curve in hip-hop. The EP's opener "PSA" kicks off the tape with Skul's deeply-accented vocals over grimy, upbeat production as he provides his signature outlandish wordplay and intensive flows. "Who Is U" is an exhilarating cut that showcases how Skul's passionate and precise presence on the mic perfectly balances with even the most bolstering of beats. The abstract, black and white visual for "Hi tech" shows Skul playing an intense game of chess against a hooded and ominous figure on a calming beach, as well as shots of him climbing a mountain and sporting a stoic shield and sword combo. Building on his previously released singles "Nina", "Jenga", "Surfs Up" and "If U Was Me" (feat. Xanman)––Smokingskul has ushered in the next chapter of his blossoming career with the release of Nat Cap EP.
Smokingksul hails from Naples, Florida, and has been enamored with the sounds of hip-hop all his life. Growing up with the sounds of Drake, Young Thug & Rich Homie Quan primed Skul to push the bounds of new-age sounds and bring his own unique perspective into the mix. Skul broke out into the underground scene with his 2020 track "Tesla" which highlighted the fun of his non-stop bars and constant punch lines. The success "Tesla" put him at the forefront of this underground scene where he's continued to build his homegrown audience with tracks like p "Do That" and "Dior", displaying his wide-ranging influences and dynamic style. He kicked off 2022 with a run of singles including "Assembly Line", "Vlone" & "Ganja". With constant ingenuity and a youthful sense of musical discovery, Smokingskul is a leading act in the developing "dark plugg" scene and the emerging fresh sounds coming from Florida.
© 2022, Seth "Digital Crates" Barmash. All rights reserved.