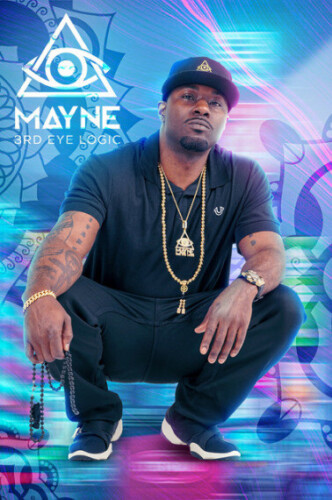 A natural alternative rap genius of contemporary times, DMV emcee Mayne has built a stellar music career that continues to propel his career to new levels. In his quest to release the most potent music every time, he now has a brand-new hit single, "If It Comes," out through 3rd Eye Logic (3EL).
Music focused on spirituality and psychedelic mysticism, "If It Comes" challenges listeners to acknowledge the reality of existence. "By doing so," continues Mayne, "it will give you a better perspective on life and make it easier to deal with your problems, leading to a state of enlightenment and freedom." 
Our actions and thoughts today determine our future, which is why living the way we want is vital. In a bid to surpass anyone and everything between him and his goals, Mayne says, "stay the course, keep the faith, and go get it." Mayne's 2022 single "If It Comes" is a melancholy, psychedelic, and experimental hip-hop track poised to impress. 
A moody guitar melody opens up the song. Mayne's half-sung, half-rapped, lyrical delivery is softly over the top. The way the rapper says, "God willing; God chilling," will positively send chills up your arms. The same guitar melody repeats with a few variations throughout the entire track. It's laid beneath many repeated iterations of Mayne's short verses and slow and carefree choruses, fusing together Blues, Funk, R&B, Hip-Hop, and Rock. Mayne created his original catchy vibe that has always been appreciated by many of his fans.
Listen on Spotify:
https://open.spotify.com/album/7HQh22xMgzoihJZkJPsPEQ
Website:
https://www.mayne3rdeyelogic.com/
Follow on Instagram:
https://www.instagram.com/mayne100tho/
© 2022, StanleyGatero. All rights reserved.