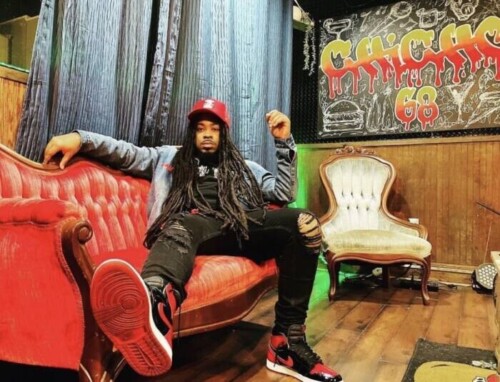 Virginia Beach rapper, Spaceman Kizzy is on his way to a fulfilling career as he continues to create music that grabs fans attention. The music he creates cannot be put in a box, simply because he can design a diverse style of sounds as he is creatively lyrical. Spaceman Kizzy diverse music is what makes him an versatile artist, his style is fresh and artistic. In Spaceman Kizzy early youth, he knew he wanted to be involved in entertainment, at the tender age of nine his was already intrigued by music. Around the year 2017 after been supported by family and friends he decided to pursue music as his main career.
The talented Hip-Hop artist Spaceman Kizzy possess a very raw talent he conveys real emotions through his music. Spaceman Kizzy latest 2022 music video "Sunsets" is giving us ride in the car take a road trip type of vibe. Also, his 2020 hit "Father's Day" is still trending over all streaming platforms. The Good Guyz affiliated artist is certainly molding himself as he continues to make music that fans love. Spaceman Kizzy music style can be described as melodic, he can rap over diverse styles of beats for different moods. Furthermore, the work that Spaceman Kizzy does behind the scenes with music is organic talent, producing is also a skillset of the flourishing artist. Talent is certainly important, but the work ethic is what gets artists far in their music career. Spaceman Kizzy has all the qualities as he continues to thrive as an underground artist.
© 2022, Logan. All rights reserved.