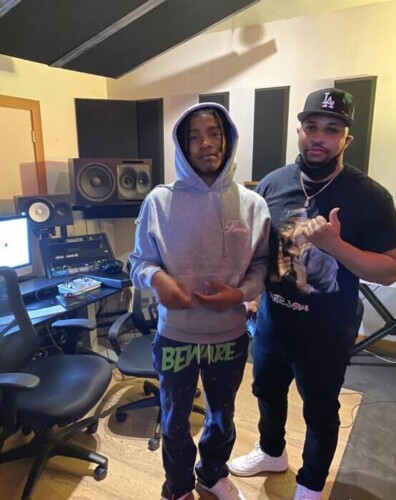 Stevieknocks is one of the most talked-about Producers in Hip-Hop right now, and most of the people talking don't know anything. The Los Angeles Producer Recently Signed to Sony Publishing October 2022. One Of The Most well known publishers in the world has a roster of some of the most notable producers.
Stevieknocks confidence and body of work is clearly rising  , but his assurance is next level. To accomplish what he has done already behind the scenes is amazing & To do so while earning the respect of one's musical genius Timbaland which he has defied the odds against him over the years.
Stevieknocks is somebody who understands culture, vision, vibe, but real hits that change the game too. Stevieknocks has worked hard, mastering multiple instruments—such as the keyboard, soprano saxophone and more. Stevieknocks love for music blossomed in a new direction when he began making beats at the age 20 on a broken laptop using a software called FL Studio. Stevieknocks Co Prod Chris Brown Beg For It in 2011 As well many other records. Stevieknocks Released Popular New Single This Life ft Og Maco in 2021 which has gained over 200,000 Streams on Spotify. The Los Angeles Producer also Scored as huge record with Fivio Foreign Which is currently unreleased.
Stevieknocks is currently planning to drop multiple Projects in 2023 with artists such as Houston's own Billyracxx, Badda TD , YSL Strick & so many more. The Hiphop Producer Set the tone this year at Atlantic Records Studios with
A&R Gary L with Several Impressive Hard Hitting Productions.
Follow Stevieknocks on Social Media
Instagram: @stevieknocks_
Twitter: @stevieknocks
BeatStars : Www.Stevieknocksbeats.com
© 2022, Logan. All rights reserved.