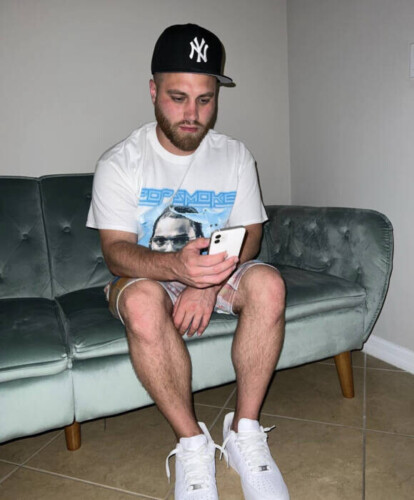 Observing Sunny Laurent and his background, he has an extensive catalog of music and accolades. He has worked with some of the biggest names and record labels in the business. Starting his music career in early 2013 as a "type beat" producer on YouTube, over the years of hard work and dedication, Sunny has really proven his longevity in the music industry.
Sunny Laurent has recently been presented with two billboard plaques. One of them for "Life Of A Hotboii", an album released by Interscope Records / Geffen Records signee, Hotboii. This album charted number 1 on the Billboard Heatseekers charts and features production from Sunny on the record "Devils, Monkeys, Burdens". Another plaque that Sunny has acquired is for the album "Life of A Savage 2", released by 300 Entertainment signee, No Savage. This album also charted on the billboard Heatseekers charts and peaked at number 21. These plaques were presented to Sunny only weeks apart from each other.
Sunny continues his journey in the music industry, producing for many major artists and up-and-coming talent as well. The future looks bright for this south Florida based producer.
In addition to being a music producer, Sunny has recently created his full-service independent record label, Digital Dior, which has been experiencing major success. He's one of the individuals in the music industry you should keep your eyes on.
Follow Sunny on Instagram: https://www.instagram.com/sunnylaurent_/
Check out the songs featured in this article below:
Hotboii – "Devils, Monkeys, Burdens" : https://open.spotify.com/track/56YfBjbZmFjLmq6Q1Lfg9g?si=98914e1ef2d3450a
No Savage – "Superman" : https://open.spotify.com/track/3cUGnAIK4TYqs1JSClP3OW?si=9bfb5ddc15f8493c
© 2022, Tedfuel. All rights reserved.