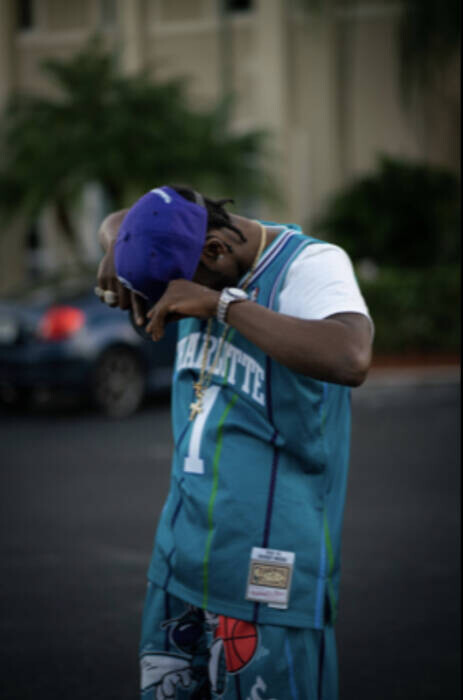 Booming out of NY is Brooklyn-bred rhymer, The Hawd! Rising out of Atlanta by way of Brooklyn, The Hawd honed his craft and artistry in one of the nation's renown musical hubs. In doing so, he developed a distinct sound that's captivating to a wide range of audiences.
Unfortunately, soon after settling into his new home, The Hawd and his family were hit by a series of tragic events that set them back. At the tender age of twelve, Hawd sadly lost his brother before his mother passed six years later on the same day. But, not letting the setback hold them back, it positioned The Hawd for a better comeback! In fact, he turned that pain into motivation and began hustling and making money. It allowed him to travel back and forth where he would establish a name for himself in both states. Making his way through the east coast, The Hawd has already captured the hearts, ears, and eyes of fans in New York and Atlanta. He was determined to do whatever it took to be successful!
Ready to take the music game by storm, The Hawd began pursuing his passion professionally. In 2019, he began collaborating with Quando Rondo on their Quay-produced sizzling single, "ZGBDT". Following up on the hype, The Hawd unleashed a slew of studio albums. Three studio albums within three years to be exact. The back to back drop offs came as Bottom Up, It's Time Gang, and Bottom Up 2. Alongside two additional singles as well. Staying booked and busy, The Hawd continues to hone his craft and release hits as he's currently working on new music. Stay tuned here at Hip Hop Since 1987 for more music, news, and updates surrounding the rising rhymer. Lastly, let us know what you think!
© 2022, alanna. All rights reserved.