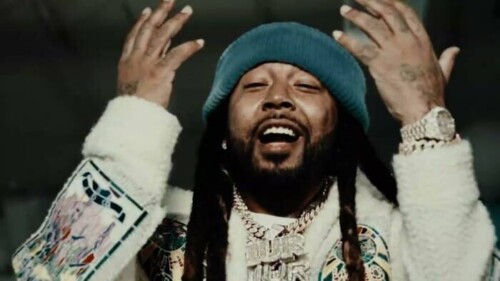 During the first quarter of 2022, Icewear Vezzo got off to a bang. In March, Iced Up Records CEO Rich Off Pints performed two concerts in Detroit, and he didn't pause in between. He released a new music video, "First 48," a song appearing on his upcoming album, Rich Off Pints 3. On Saturday, he added another visual release to that list with the newly released "Sicc of Y'all" video. Stream the brand new video directed by Tremaine Edwards, shot by Kardiak as part of Ghetto Boyz Films, and sees Vezzo discuss the importance of seeing through false pretenses.
Recently, Icewear Vezzo revealed Rich Off Pints 2, the sequel to his successful Rich Off Pints project. On the fourteen-track project, Future appears twice, along with other artists such as RMR, Moneybagg Yo, and Rio Da Yung OG. Throughout the pre-release process, he teased listeners with songs like "5 Milli," a re-imagining of the iconic "Five On It" beat featuring Future, and the visual for "Tear The Club Up."
Vezzo has been seen increasing the number of features in his catalog this year on top of his own releases, Featuring on songs such as Snap Dogg "Step On," Hardo "Bottom of the Trap," In light of the above Young Crazy "Shell Jumping," "Tear The Club Up" with Future, Lil Ty "Pill God Drink God," Mellow Rackz "Right Now" and Pacman Da Gunman "Did That."
© 2022, Derek Charles. All rights reserved.