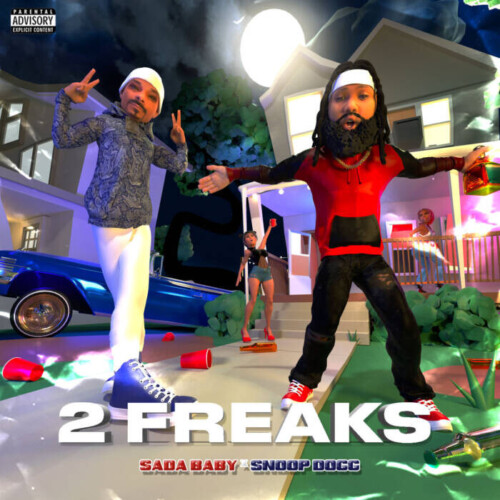 The inevitable release of Sada Baby's Skuba Sada 2.5 project will occur on Friday (June 10). Skuba Sada 2.5 will be the remastered version of the high-profile Skuba Sada 2 mixtape. Five new tracks will be available on the reissue, including "Shred Buddy," "Blickelodeon," "Skuba Skooly" featuring Atlanta rising star Skooly and "Leave Em There" featuring rising Florida artist 94fatso.
On June 3rd, the brand new single "2 Freaks" will be made available to fans. In a collaborative effort with Snoop Dogg, this new single seamlessly blends the two artists' individual styles of flow:
His smash hit album Skuba Sada 2 featured the Gold-certified single "Whole Lotta Choppas (Remix)" featuring Nicki Minaj and songs such as "Aktivated," "Black Harlow," "Slide" and "Pressin" with King Von. She has also worked on productions and guest appearances with Helluva, Hit-Boy, Big Sean, RJ Lamont and more. The album Skuba Sada 2 was the first to debut at No.1 on Billboard's Heatseekers Albums chart in 2020.
© 2022, Derek Charles. All rights reserved.