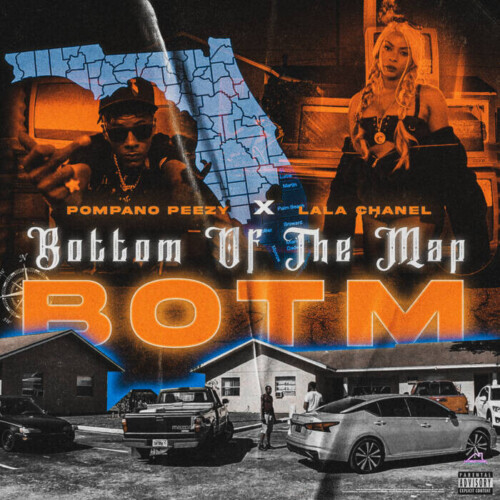 The most underrated and misunderstood requirement for establishing a successful career as a professional musician is having the proper frame of mind. Many people think they have the appropriate mentality to be a famous musician. The truth is, I can tell you without a doubt that the vast majority of artists do not have the right mindset at all and that the few that do typically abandon it when the going gets tough, the stakes become higher, or the stress levels rise. The good news is that with the proper training and efforts, practically anyone can learn, develop, and retain the appropriate mentality for all situations. Like Pompano Peezy and Lala Chanel made their place in this industry after utmost hard work.
If you want to make it in today's competitive music entertainment industry, you need to have more than just an exceptional ability; you need to be able to appeal to listeners outside of your niche. Pompano Peezy and Lala Chanel will benefit from having their worldviews shaped by two cultures. Pompano Peezy & Lala Chanel have found success by blending two distinct musical traditions—the hip hop of the East Coast with the southern rap sound that has become ubiquitous in recent years. Peezy and Lala each independently uncovered their poetic abilities. After collaborating for a while, the two artists merged into a single entity. Many high-ranking professionals in the music industry started taking notice of Peezy & Lala. They harmonized their aesthetic choices, which manifested in their persona and songwriting. Their poetic delivery became more lively.
The creative team of Pompano Peezy & Lala Chanel hasn't given up on their original goal. Peezy & Lala's plan is to spread their brand and music all around the globe as they continue to expand. Pompano Peezy & Lala Chanel are sure to become established artists thanks to their songs' intensity, variety, and reflection of reality.
Regardless of how Pompano Peezy & Lala Chanel got into music or what genre they play, nearly every recording artist has the same secret goal: to become a cultural phenomenon and change the world via music. Although there are many great and successful artists worldwide, only a select handful will achieve such a level of accomplishment and be able to do all of the above. Most will have at least one major hit, and many will sell a lot of records, but only a select handful will alter the trajectory of the music industry.Pompano Peezy & Lala Chanel have given some major hit in last few months. Check out the you tube channel of Pompano Peezy & Lala Chanel https://www.youtube.com/peezyandlala. They have more than 5.80 k subscribers. If you want to know more about them check out their official website https://www.peezyandlala.com or if you want to get update about their upcoming song, follow them on Instagram https://www.instagram.com/peezyandlala/
All the musicians across the world play music for any mood, whether you want to get up and dance or wind down at the end of a hard day. Get ready for the start of the festival season throughout the country with this breakdown of the most exciting New EP "BOTM" ground-breaking music that defies categorisation.The New EP "BOTM" is the new song of Pompano Peezy & Lala Chanel. Don't forget to listen to this song and give a thumbs up on their video. https://empire.ffm.to/botmpompanopeezyandlalachanel
Despite their message of hopelessness, the blend of East Coast with southern rap in the chaotic environment created by their rusty, razor-edged guitar riffs and slightly distorted vocals has won the hearts of the listeners. Check out their Music videos.
https://www.youtube.com/watch?v=ue6Dx2BAX2w
https://m.youtube.com/watch?v=kXXXP_rdCsM
https://m.youtube.com/watch?v=kHlbDb4AmaY
© 2022, Logan. All rights reserved.