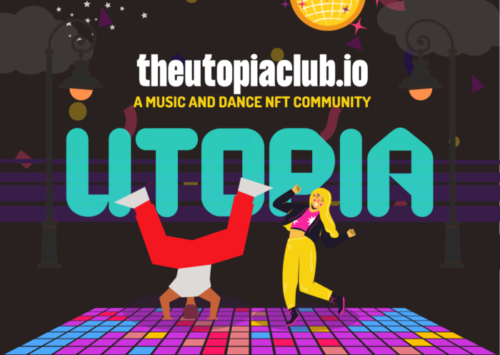 The rise of NFTs was a vast mystery. As the world was still settling in with cryptocurrencies, we swooped by another decentralized project. However, this time, it was not about trading currencies anymore. We now appreciate a level of uniqueness never witnessed before in the digital world. So what are NFTs, you may ask?
Short for "Non-fungible token," an NFT represents a non-interchangeable unit of data stored and registered on a type of digital ledger called a blockchain. The disruptive innovative aspect is that each token is uniquely recognizable and detained by one and only one virtual address. So if you are the holder of that wallet address, you are the proud owner of one unique digital data unit on the net. These digital units can be associated with audio files, photos, and videos.
Today, we are witnessing countless NFT projects answering the call for uniqueness and authenticity. Yet, we also recognize the fear you might have before you decide to participate and buy an NFT. What happens after? What can I do with this unique data file besides holding and selling?
Don't panic! Some projects strive for utility more than just hype. They want holders to have an everlasting experience and something to look for after the public sale. One of them is the Utopia Club NFT project.
The Utopia Club project
We were moving from an NFT world when it was all about holding and flipping for-profit to a new one when it's about utility. The Utopia Club has perfectly understood that and promises an experience that will last even after the public sale.
The intrinsic value of this project is that it provides an experience based on something real. We can all connect with and relate to – Music and Dance. Thus making its value palpable. It's not only about flipping for-profits anymore; it's about a community having an experience.
The Utopia Club is an NFT-based community project on the Ethereum blockchain that produces collections of NFTs that will allow artists to express themselves and reach out to audiences throughout the community. They are planning to provide utility beyond just flipping for profit. They believe in a platform where artists can have visibility and direct personal interactions with their audience—a truly decentralized music industry.
Utility And Roadmap.
The Utopia Club roadmap is impressive. It will start with a pre-sale for whitelisted wallets and then have a public launch towards mid-February. For more info about this, you can follow them on Twitter at @utopiaclubnft to stay updated.
You may feel indifferent as I just described any basic NFT project out there. However, you will be satisfied to hear that right after that; they will launch a radio station and a wall of fame for artists to gain more visibility in the community. In addition, they are planning a whole Hip Hop NFT collection to airdrop their community. And last but not least, they will open the Utopia Club on Metaverse. A virtual land where we could hang out, listen to artists, and engage with them directly.
So don't hesitate to follow them on their socials at least. If you don't participate directly in it, you will witness something extraordinary.
© 2022, JS. All rights reserved.