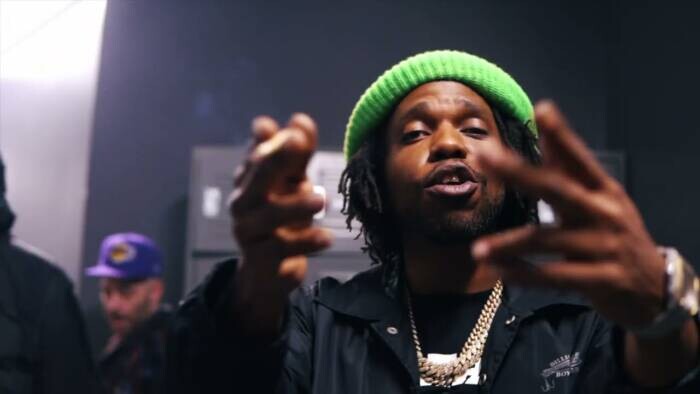 The Alchemist and Curren$y have continued to deliver some high-quality visuals for their Continuance album. In the new video for "No Yeast," which features Boldy James, the musicians catch vibes over an example of Norman Feel's classic 70's line "Where Or When." which appeared on his album of the same name:
It is a Dope Media video for "No Yeast" which mainly focuses on the trio bringing out the cars during their escapade around New Orleans. They eventually arrive at The Fillmore where Boldy and Al reunite with Earl Sweatshirt and Action Bronson on their "ÑBA LEATHER" tour stop. Among the other performers at the venue are peers like Guapdad 4000.
The Curren$y and Alchemist have collaborated on four projects including Continuance, following The Carrollton Heist, Covert Coup, and FETTI, which also brought Freddie Gibbs onboard. In addition to releasing multiple full-length albums, Curren$y has continued to bless his fans with an impressive number of releases, including 2021 alone Collection Agency, Matching Rolexes, Still Stoned on Ocean, Highest in Charge, Pilot Talk IV, and Regatta. As a further effort to keep his team close, he produced two separate volumes of his Welcome to Jet Life Recording series.
© 2022, Jonathan P-Wright. All rights reserved.