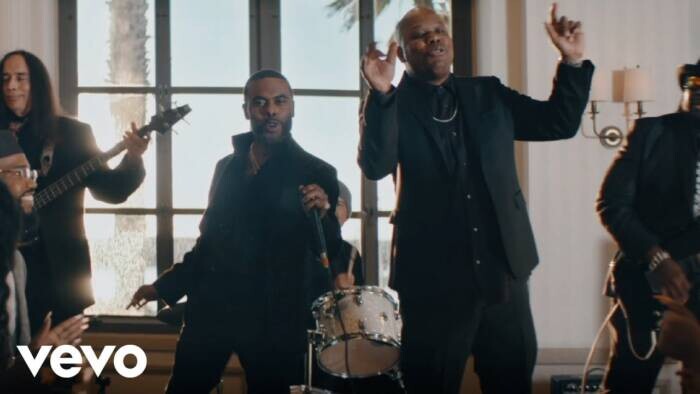 The rapper Too Short, with help from Lil Duval, returns with another party anthem. Listeners will get in the party mood with the newly released "Big Sexy Thang" featuring a Embryo-directed video. A fun-filled wedding reception sets the stage for Too $hort and Lil Duval to perform, and the two sing in a rap video over their lyrics:
Recent collaborations between Ne-Yo, Ice Cube and Too Short commemorated the team on the track "Raider Colors". Earlier this year, Bay Area legends Too $hort and E-40 released a collaborative album, Ain't Gone Do It/Terms and Conditions, on which a number of artists contributed to the album, including Drakeo The Ruler, Guapdad 4000, G-Eazy, Mistah F.A.B., Brent Faiyaz, Pimpin Ken, Larry June, and more. In June, $hort released a new video from his release of "Fuck Yo Speakers."
Too $hort and E-40 first collaborated in 2012 with their respective releases History: Mob Music and History: Function Music, both of which featured 34 songs with a range of collaborations from artists such as Jeremih, Tyga, Wiz Khalifa, B-Legit, Suga Free, Kurupt, and Battlecat.
© 2022, Jonathan P-Wright. All rights reserved.