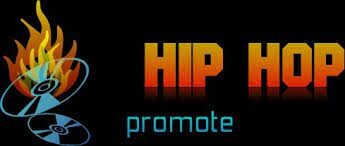 If you're a musician who's looking to promote their latest hip hop track, then you need the right online marketing strategies. In this blog post, we will discuss some of them to give you a basic idea of what you need to do.
As a musician, you'd know how hard it is to perform on stage. It takes a lot of courage and stamina, and you have to be exceptionally talented on stage to get more gigs. The more gigs you get, the more audience you'll attract. And once you have a sizable audience, promoting your newest hip-hop track won't be as challenging.
But that's not the end of the story. Promoting your new hip-hop track is also about expanding your influence as an artist. Most of that requires having a solid online presence, mainly on social media. Platforms like Facebook, Instagram, and TikTok provide a great way to reach out to potential fans and promote your upcoming hip-hop track.
A classy website that reflects your music is a must-have
Your website is one of the essential tools for promoting your next hip-hop album or track. It's the central hub for all your marketing efforts. So it's important to ensure that your website looks professional and is easy to navigate.
When potential fans visit your website, you want them to be able to easily find information about your upcoming track. Make sure to use these hip-hop posters to catch their attention as soon as they visit your website. Also, mention the release date and where people can buy or stream your new track. You might also want to include a press kit and a list of your upcoming tours and their dates.
And finally, don't forget to include social media buttons so people can easily follow you on Facebook, Instagram, and TikTok. If you're offering a discount for your next concert, make sure to create eye-catching banners embedded on your website's front page.
Live streams can make all the difference
Live streams on social media are all the rage these days. Platforms like Facebook and Instagram have made it easier than ever to connect with your fans. A great way to promote your next hip-hop track is to do a live stream on one of these platforms. 
This will allow you to interact with your fans in real-time and give them a taste of what they can expect from your next hip-hop track. You can also use this opportunity to answer any questions they might have about it or stir up more excitement among them.
Before the live stream happens, though, make sure you're posting engaging content leading up to the big day. You could put up your flyers on Facebook and Instagram or post behind-the-scenes footage of what went into recording the video of your upcoming song. It would serve as a sneak peek that would build up excitement for your new release.
Posting digital flyers on Instagram help build up excitement
Another great way to promote your next hip-hop track is by creating digital flyers and posting them on social media. This is a great way to reach out to potential fans who might not be following you yet. When creating the flyer, make sure it has the album name and other information you deem necessary for the audience to know. 
If you're hosting a concert and plan to perform your hip-hop song live, include all the relevant information about the gig, such as the date, time, and location. You can also use this opportunity to promote any special offers or discounts that you might be offering.
You can use eye-catching visuals to make your flyer stand out and include a call to action. For example, you can use bold colors and graphics to make it more visually appealing. And instead of just saying "Buy Tickets Here," you can say something like "Get Your Tickets Now!" Use these Instagram post templates to create savvy Instagram posts that meet the eye.
Ticket giveaways
Another great way to promote your next hip-hop song is by doing ticket giveaways. This is a great way to get people interested in your band and generate some buzz around your upcoming performance. That's the perfect backdrop to promote your next track. To do this, you can create a social media post and ask people to tag their friends in the comments. You can also offer a discount for people who buy tickets in advance.
Alternatively, you can set up a limited-time discount for your concert tickets. Limited-time discounts effectively generate a sense of urgency and encourage people to buy tickets before they run out. Make sure you include all the relevant information in the post, such as the date, time, and location of the gig.
Pair up with other musicians and YouTubers
Today's music industry is all about networking and collaborating with other musicians. A great way to promote your gig is by teaming up with other local musicians. Do joint gigs and live streams, and promote each other's music on social media. This will help you reach a wider audience and get more people interested in your band.
You can also collaborate with YouTubers who have a large following. This is a great way to get exposure for your band and reach out to potential fans who might not have heard of you before. Do a cover song together or do an unplugged version of one of your songs. You could also partially play the tune to the next song and tell your audience it's something they can expect for your next track.
A final piece of advice
If you don't already have a YouTube channel, now is the time to create one. YouTube is a great way to promote your music and reach out to potential fans. You can use it to post live performances, music videos, behind-the-scenes footage, and more. It'll take some time to build organic traction, so be patient and keep posting valuable content.
To make your videos stand out, you must focus on SEO (search engine optimization). Ensure all your videos are properly tagged and include relevant keywords in the title and description. This will help your videos rank higher in search results and get more views.
© 2022, Seth Barmash. All rights reserved.