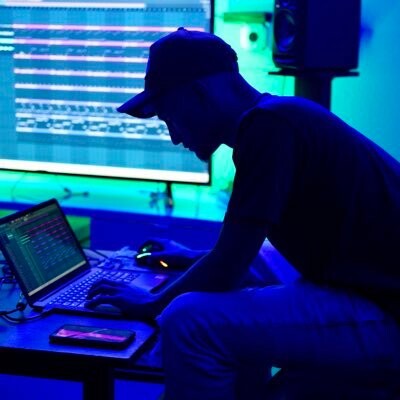 In this exclusive interview with HipHopSince1987 Billboard number one charting producer Trillbans talks to Digital Crates about his career on the rise. Trillbans started making beats three years ago at the age of 16, now 19 he is reaching heights of success that he worked hard and prayed to come to fruition. His music is dark and melodic but with an uptempo swing that is perfect for artists of different styles to voice their lyrics. He has a genuine love for music and is an artist and engineer as well as a beat-making producer. Inspired by hearing producer tags he delved into the research of what a producer was and instantly began making beats and carving out a lane for himself in the industry.
Starting on FL Studio he watched Youtube video tutorials and read articles on beat-making techniques to incorporate with his natural musical skills. He is still in the early stages of his career but has future goals of having his brand expanded into a record label, studio, and products for sale. He is creative but also a business-minded individual. He is musical and technical and his beats are focused on melodies but also on making sure the beat has room for the artist.
He is focused on building his brand and is equally as active on Instagram, TikTok, Twitch, Genius, Beatstars, and other forms of social media. He is finding a balance between brand building, making music, and working as a studio engineer. He is most known for his production work with Florida artist Hottboi but has recently landed a major placement with Lil Durk. He is moving with a strong team around him and values his relationships in the music business. He's made great music with artists like Babyface Ray, Rylo Rodriguez, Ayo & Teo, YTB Trench, and Slatt Zy.
He uses a mix of VSTS and One-Shots to create his signature melodies and has a lot of production collaborations as well as his own production placements. His next step will be into executive production and putting featured artists on music that he will release under his own name a la DJ Khaled. He has learned a lot in a short time and has even started to do consultations for artists and producers to help them learn about the business. He is patient and dedicated to his craft and has big things in store for 2022 and beyond!
© 2022, Seth "Digital Crates" Barmash. All rights reserved.