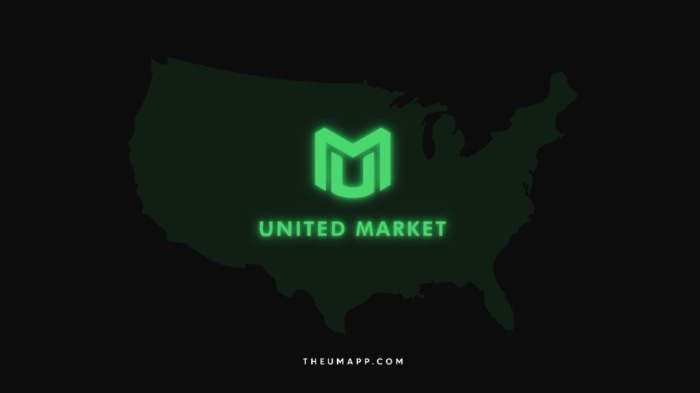 It's officially official. The long-awaited United Market app has dropped!
In an increasingly technologically-driven world, as we have it today, creatives ought to have limitless opportunities to be themselves, focus on their creativity, and have an abundance of technologies that make their job and responsibilities easier. With their focus on the music industry, the United Market app idea was created to allow creatives to be creative. The app's main goal is to enable users to worry less about payment and communication issues and focus more on mastering their crafts.
Their mission is to make the lives of music production professionals easier by building a community for those playmakers behind every hit song we hear. However, DJs, studio owners, and A&Rs are also able to use the app.
United Market has roots all over the music industry. They've spent the past few months working with some of the biggest producers and engineers in the world, like TNT, Trauma Tone, Mattazik Muzik, and TurnMeUpYC, to perfect the app for producers and engineers worldwide. The professionals United Market has worked with are the same ones who work with Rod Wave, Youngboy Never Broke Again, Money Man, Lil Baby, Lil Durk, Pooh Shiesty, and many more.
These months have allowed the company to find what features are most needed by today's music industry. Along with working with some of the biggest producers, the company also worked with producers at every stage of their career to see what they felt like they needed to succeed. So after months of working, United Market has made a revolutionary platform that allows users to send and receive secure payments on time, communicate instantly through the app, send and receive beats and loops, and most importantly, collaborate with others and complete more projects.
United Market is a business management and networking tool that allows users to make more while doing less. It's perfect for entrepreneurs looking at growing their company without taking on the responsibility of managing employees or dealing with all aspects involved in staff hiring, training, etcetera. In addition, the app was made for producers and engineers to connect with each other and with artists, A&Rs, and labels.
Here are some of the many features United Market allows:
Sending and receiving secure payments

In-app communication

Goal setting and growth features

Collaboration with other creatives

Streamlining your clientele

Booking

Sending and receiving audio files with no file storage issues
With hundreds of talented producers and engineers on the app, users have infinite possibilities for creating new networks. Collaborating in the music industry is a must, so why not make it easy? When collaborating with others, there is often a need to send files such as beats and loops. The United Market app allows beatmakers to do so without worrying about file storage issues because it's all done inside the application itself.
With the help of this app, people can communicate without worrying about any personal information being leaked. It features voice and video calling and text messaging, so there's no need for them to transfer emails or cell phone numbers.
United Market is taking on a new worldwide mission: to make it easier for artists and music lovers everywhere. They have just launched worldwide and are available for use TODAY. To keep up with the growing use of cryptocurrency, cryptocurrency and blockchain technology is being integrated into its payment processing system (meaning users can send and receive funds immediately).United Market is undoubtedly an innovation at the right time and one capable of revolutionizing the entire music industry and its operational structure.
For those ready to take their lives to the next level, the  United Market app is now available for download on the Apple App Store anywhere in the world. For those without access to the App Store, there is a web version available for use as well.
Download the app now!
© 2022, Seth "Digital Crates" Barmash. All rights reserved.