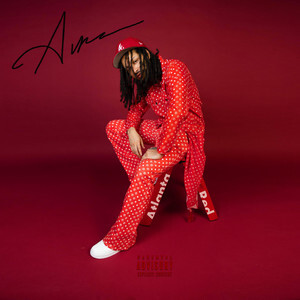 Atlanta-born artist and songwriter Alkebulan is stepping into the fourth quarter of the year with some new heat, recently releasing a new album called Atlanta Red. The 21-track collective is full of several different vibes for supporters and newcomers to get hip to — giving a steady balance between trap music and cloud rap. A follow up to his prior EP release titled Lil Red, this new album is definitely a great addition to this season's new playlists. Fan-favorites on Atlanta Red so far are tracks like "Smooth Criminal" ft. Ceeno, "Super Rich" ft. Rich Dunn, "Speed Date" and others, but the entire body of work is definitely up to par and of high-caliber. Alkebulan prides himself on releasing quality, authentic content and representing himself and his name endlessly, and Atlanta Red is just one vessel of how he can do so.
Born into a musical background and right in the holy Mecca of entertainment, Alkebulan's foot has pumped the gas for quite some time, creating and living in his world of music since the mere age of 14. With his smooth, regal and peaceful persona, Alkebulan has the ability to take his career far, knowing an authentic identity and persona goes hand-in-hand with catapulting an audience to witness one's raw talent. Big on organically building buzz and expanding his fanbase, Alkebulan is working hard, creatively and diligently to continue expanding his path as a professional recording artist. For those new to Alkebulan, Atlanta Red is surely a great first impression. Be sure to stream the official album below:
© 2022, alanna. All rights reserved.