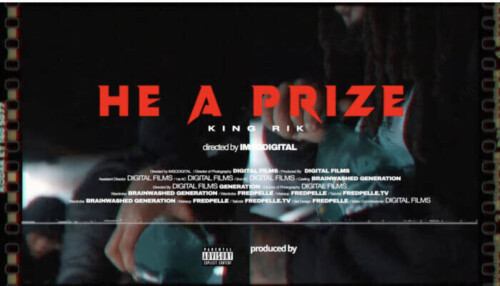 Rising Philadelphia-native rapper King Rik is back with his newest release called "He A Prize", which is also accompanied by an official visual. Coming shortly after the release of his heartfelt single and visual called "The Storm", in tribute of his brother and promising Philadelphia-native artist NBF LA, King Rik keeps his creativity consistently moving. "He A Prize" is the perfect example to show how seriously he takes his artistry.
"He A Prize" is still a dedication in the same manner as "The Storm", with a faster cadence. King Rik pays even more homage to NBF LA throughout each scene. Melodic, up-beat and the strong ability to tell a story, King Rik is in a lane of his own. A young visionary making his visions come to life. To stream "He A Prize"play below: 
© 2022, alanna. All rights reserved.