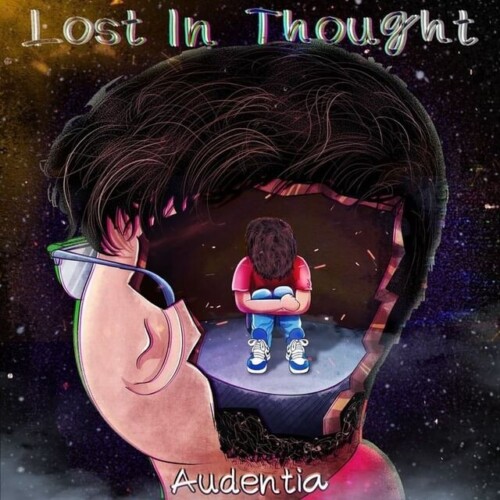 Audentia, who's an upcoming indie hip-hop artist in Huston, has found his purpose and passion in life by making heartfelt music, with the goal to connect with like-minded people and make them feel like they have a place within his music.
One of his most popular songs 'Send This To Your Crush' was a song Audentia wrote about his wife but he tells us that anyone can use it. "The song is actually for anybody who has that special one they want to share something with but doesn't have the chance to do it," Audentia said.
After crossing 80k views on his last two YouTube videos 'Inuyasha' and 'Send This To Your Crush' Audentia has just released a new song 'Lost In Thought' which we think is a very great song with a meaningful message.
'Lost In Thought' is a very personal song for Audentia with a deeper meaning behind it. 
"I wrote out the experience of dealing with depression and anxiety," he tells us. 
The goal of the track is to share the message and a way to connect with those who have been struggling, or find themselves in that dark place in their head and feel like they can't get out of the hole they're in.
"Lost in thought is a song I want people to resonate with and just let them know they aren't alone," Audentia added. 
The song has already crossed 17k views on YouTube and there is no sign of stopping.
If you are interested in following him or sending a message you can find him on Instagram @audentia_dejesus
© 2022, Staff. All rights reserved.